Beautiful and simple music application for the littles ones, which inspires and encourages kids to create own music. Great introduction for toddlers and preschoolers to explore the world of music.
123 Kids Fun Music Box allows young children to explore various instruments and their sounds. Kids can choose among 25 different instruments.
Little kids will love tapping on the instruments and using their sounds and special effects. They will have opportunity to discover unique and original instruments like: Kalimba, Udu, Erhu, Agogo, Sitar or Cajón and many more, with or without parental guidance.
Instruments:
– Accordion,
– Trumpet,
– Kalimba,
– Bagpipes,
– Steel Pan,
– Clarinet,
– Tubular Bells,
– Sitar,
– Temple Blocks,
– Cello,
– Claves,
– Bass Guitar,
– Shaker,
– Erhu,
– Cabasa,
– Dulcimer,
– Cowbell,
– Cajón,
– Agogo,
– Djembe,
– Pan Flute,
– Udu,
– Samba Whistle,
– Conga,
– Darabuka.
Categories: Music, Instruments, Early learning, Sounds, Special Education, Homeschooling.
Features:
– safe for youngest ones,
– easy to use,
– beautiful animations,
– uniqe and original instruments,
– adorable special effects,
– app designed for iPad/iPhone/iPod Touch – download once works everywhere!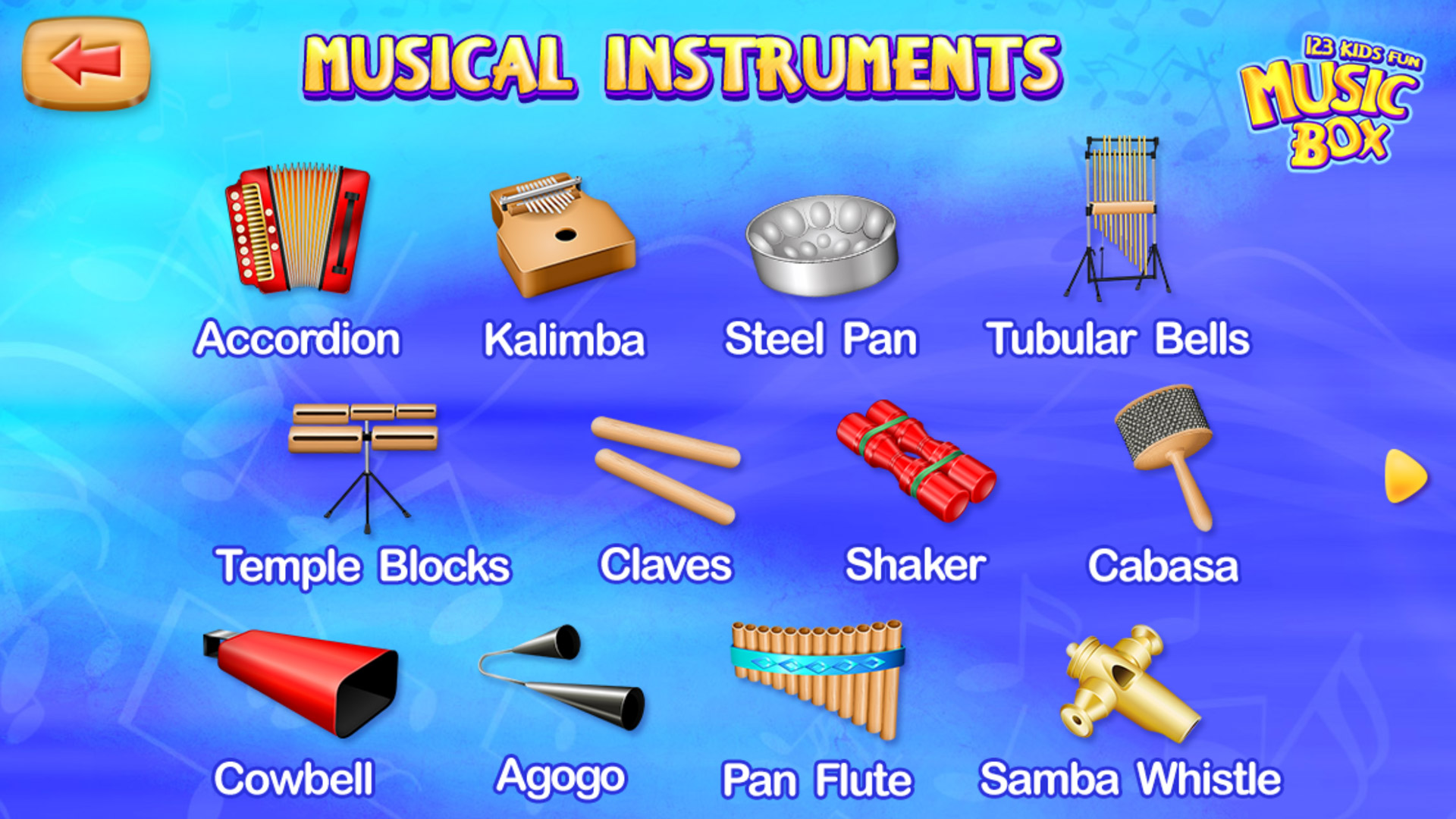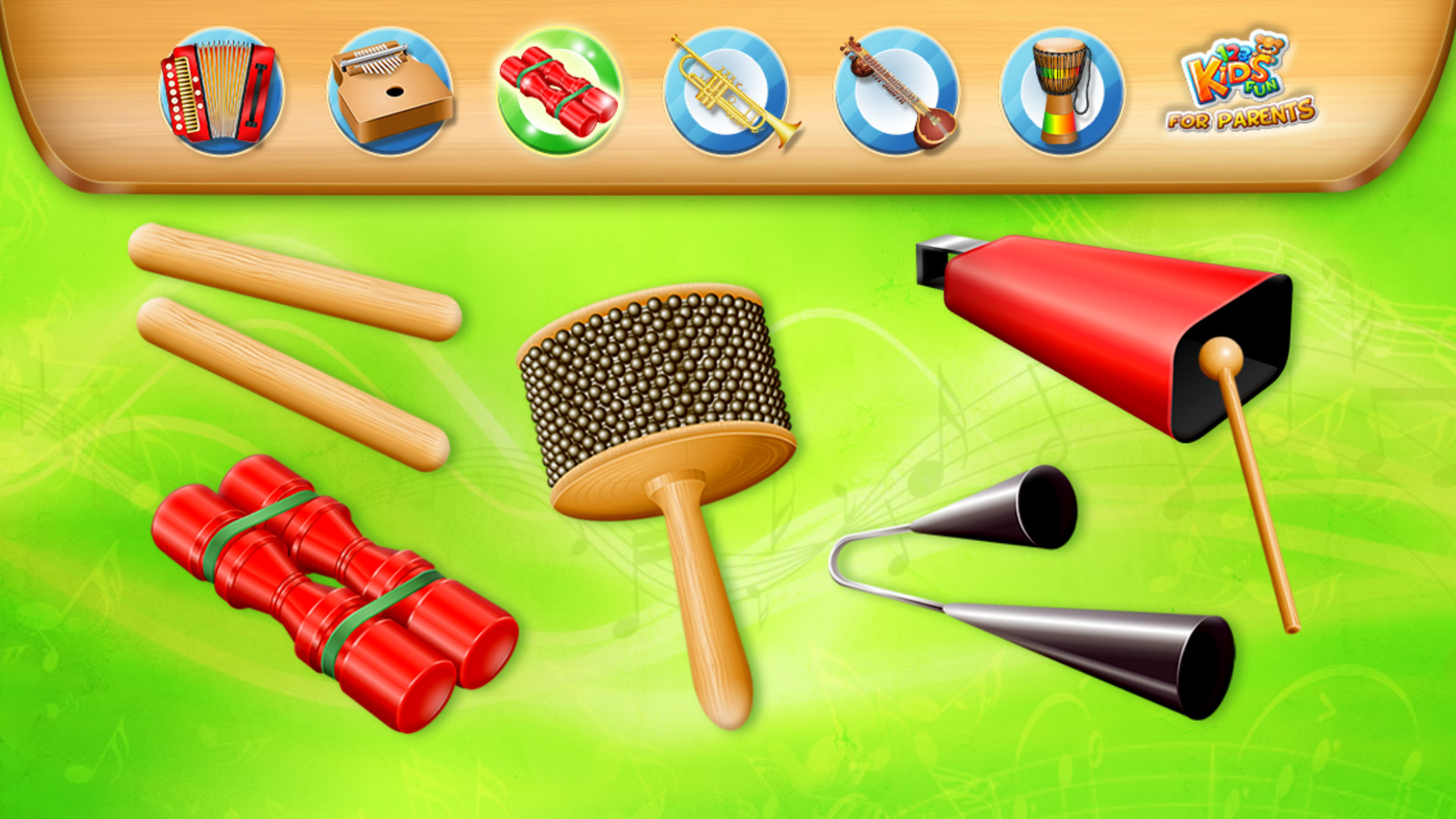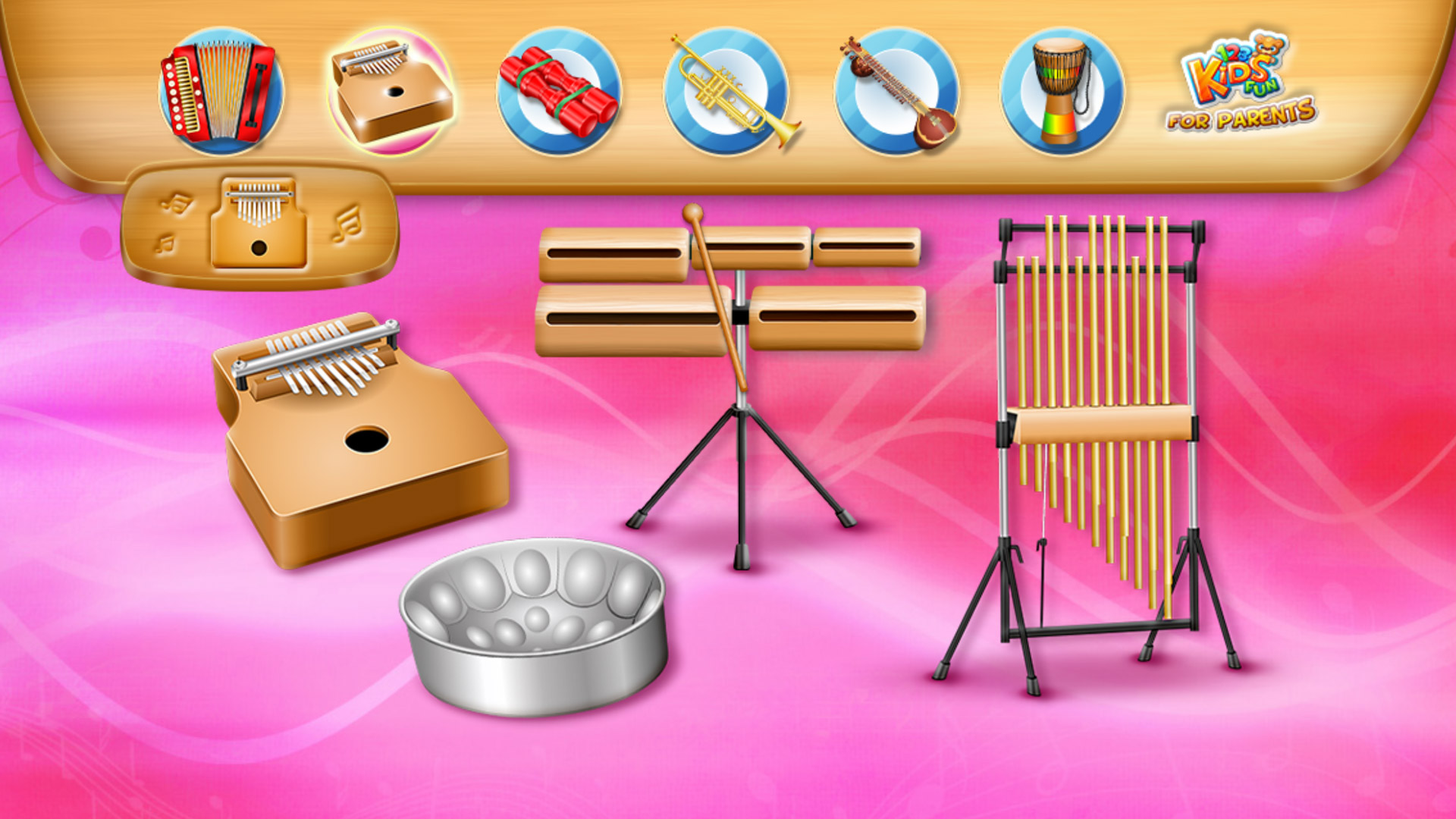 Gameplay