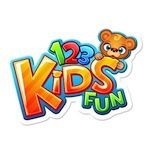 Privacy Policy

123 Kids Fun Animal Band (iOS version)
We do not collect personally identifiable information.

We do not collect personally identifiable information about you. In other words, we do not collect information such as your name, address, phone number or email address.
We do not knowingly contact or collect personal information from children under 13. If you believe we have inadvertently collected such information, please contact us so we can promptly obtain parental consent or remove the information.
We do not store or share your precise location.
We do not use or collect your precise geographic location.
We don't share your personal information with marketers.
We do not share personally identifiable information (such as name, address, email or phone) with other companies for marketing purposes.
No ad companies collect data through our application.
We do not allow advertising companies to collect data through our application for ad targeting.
No in-app purchases
There are no in-app purchases in our application.
Push notifications
We use push notifications in our application. Click to see company privacy policies and opt-out choices:
Parse
Parse allows your team to focus more on creating a great user experience and forget server maintenance and complex infrastructure. Instantly add push notifications, data storage, social integration, and more the moment you integrate a Parse SDK into your app.
Full Privacy Policy: http://parse.com/about/terms/
No Internet connection required
Application do not require an internet connection to work. However, the application contains links to external sites that require an internet connection.
External sites:
123 Kids Fun Apps - Link to our website - Full Privacy Policy: http://123kidsfun.com/privacy-policy.html
Facebook - Link to our fanpage on Facebook - Full Privacy Policy: https://www.facebook.com/about/privacy
Twitter - Link to our profile on Twitter - Full Privacy Policy: https://twitter.com/privacy
App Store - Link to rating our app in the App Store - Full Privacy Policy: http://www.apple.com/privacy/
You can ask privacy questions.
If you have any questions or concerns about our privacy policies, please contact us: contact@123kidsfun.com
You can review more privacy-related information.
This privacy policy was last updated on [09.12.2013]. Our privacy policy may change from time to time. If we make any material changes to our policies, we will place them on our website or application.