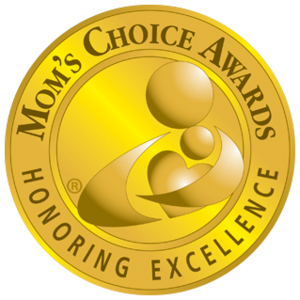 Mom's Choice Awards
The Mom's Choice Awards® (MCA) evaluates products and services created for children and families. The program is globally recognized for establishing the benchmark of excellence in family-friendly media, products and services. The organization is based in the United States and has reviewed thousands of entries from more than 40 countries.
Create an amazing autumn themed world with 123 Kids Fun Montessori Craft. We have collected tons of autumn treasures for you to create countless characters, animals and objects.
123 Kids Fun Montessori Craft will provide many hours of extremely creative fun.
Use leaves and horse chestnut seeds to make a butterfly. Take a few insects, rowan fruits, pebbles and walnuts and create a meadow. Why not create houses for gnomes with mushrooms, twigs and feathers. The only limit is your imagination.
Once you have finished creating your masterpiece, you can store it and re-edit it in your very own digital scrapbook or cork board to keep and send to your friends
Additionally, there are 100 puzzles and illustrations for beginners to spark your imagination.
123 Kids Fun Montessori Craft is a great fun for the whole family. With our app, children not only exercise their creative thinking, but develop their manual dexterity and hand-eye coordination.
With 123 Kids Fun Autumn Designer the fun doesn't stop with just creating pictures:
You can prepare a booklet.
Take pictures of your family, relatives or friends and create unique frames to print out later and give as gifts.
You can create a mini family tree, beautifully decorate it and print it out to use for school projects or send to your friends and family.
Adults and educators can prepare math tasks using numbers and children can enter answers using horse chestnut seeds or acorns.
Teachers can type letters of the alphabet in book pages and children can create objects beginning with those letters.
And much, much more

When you are done playing, take your loved ones for a walk and collect autumn treasures. Use what you collect to recreate what you have made with 123 Kids Fun Montessori Craft, or do something completely new and then recreate it with our App. Hours and hours of creative fun guaranteed!
NOTE AND DISCLAIMER:
Some elements and illustrations in 123 Kids Fun Autumn Designer are mushrooms, and some of them are not safe for consumption. Never ingest mushrooms which you are not absolutely sure are safe for consumption. The creators of this game are not liable for any harm which may come as a result of handling or ingesting mushrooms which are not safe for consumption.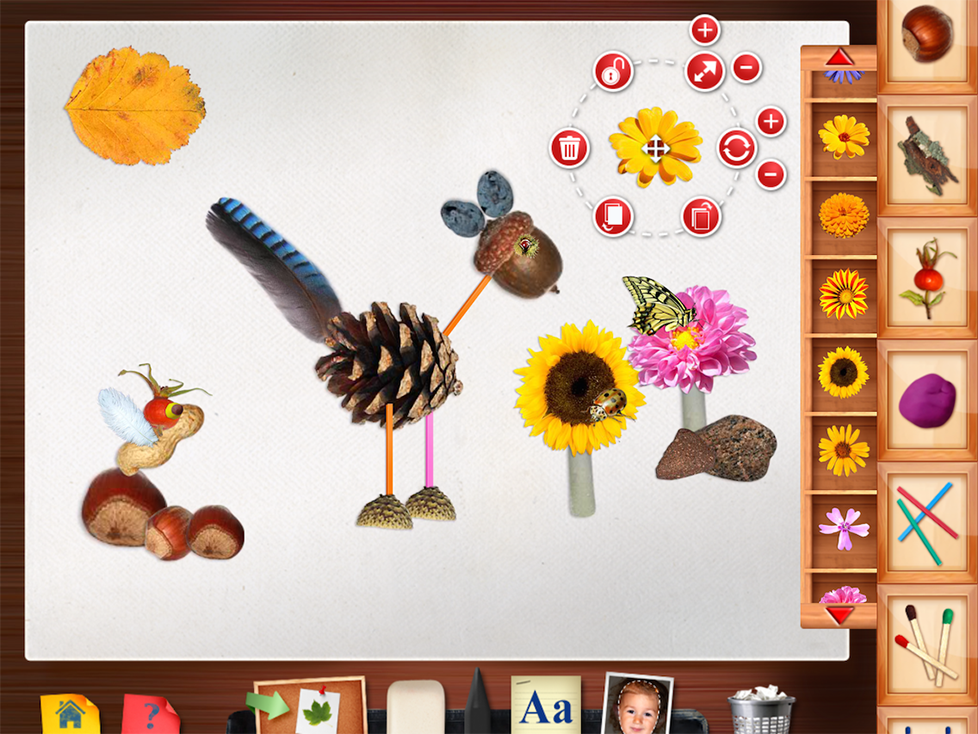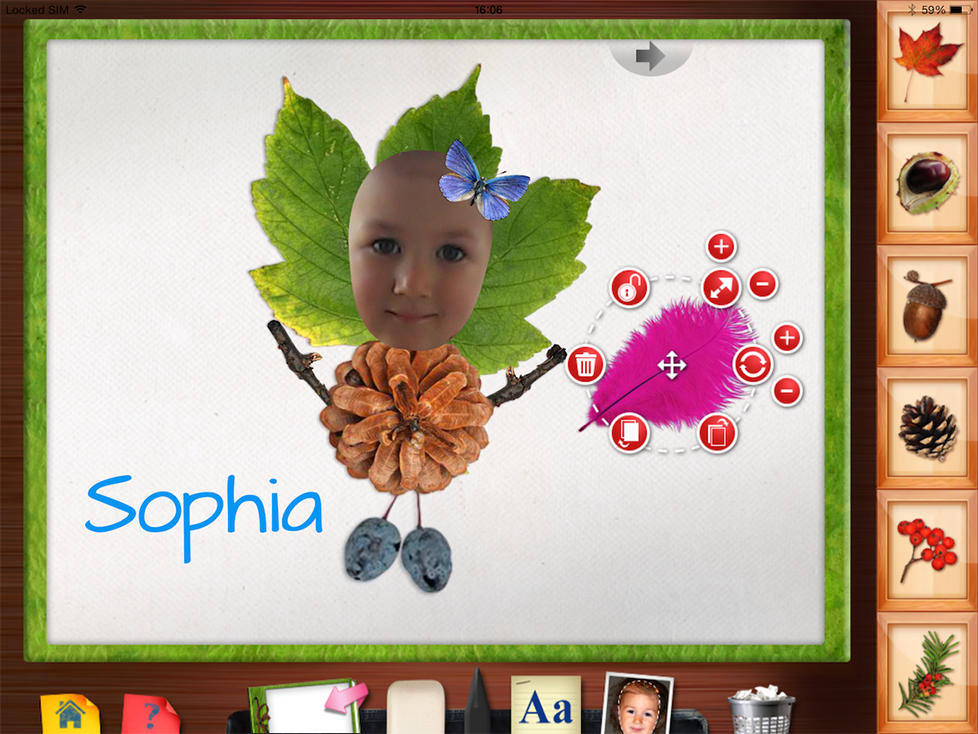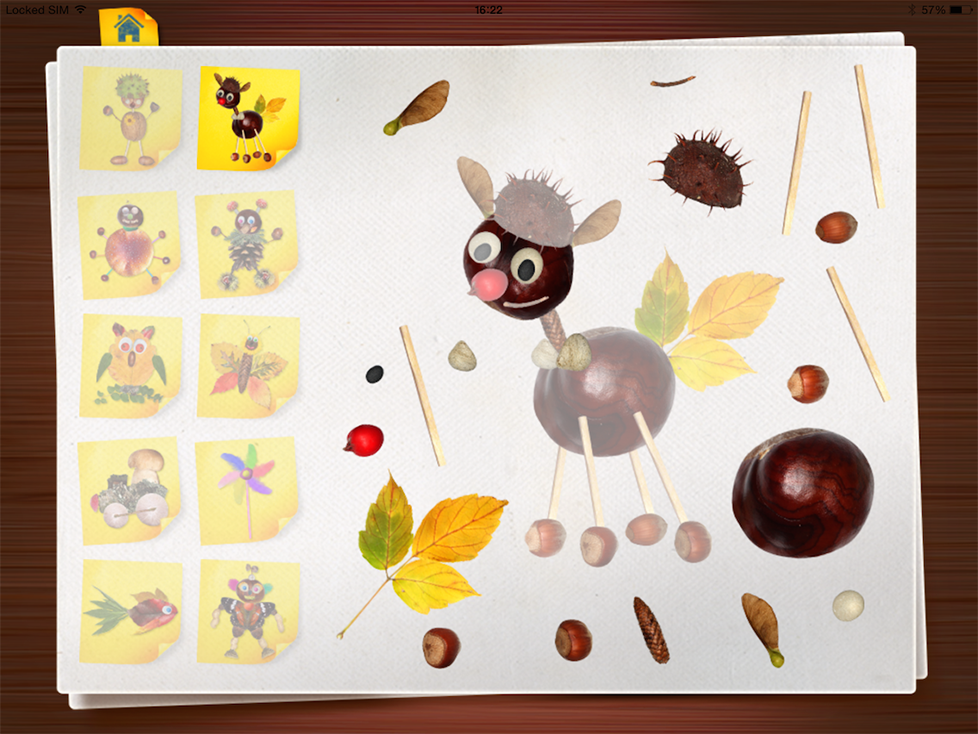 How to use