Christmas is such a magical time. An important part of celebrating Christmas is decorating your Christmas tree.
Who of us has trouble remembering how much fun decorating our Christmas trees were? The music, the singing and the laughter we shared with our family. Such great, unforgettable memories.
Every year, parents and children decorate their Christmas trees together; each tree decorated in its own unique way. 123 Kids Fun Christmas tree is about giving small children this feeling.
123 Kids Fun Christmas tree includes:
– 6 Christmas Trees to choose from.
– Over 130 ornaments grouped into categories including: gingerbread men, lights, glitter, stars and much, much more.
– Customized bulbuls which can be made with photos of your friends and family.
– Write personalized messages across your Christmas tree to make original Christmas cards for your friends and family.
– Relive your tree decorating moments with 123 Kids Fun Christmas tree.
Receive and open a new gift every day of the Christmas season (December 1st through December 24th).
FEATURES:
– All features and game play were designed with children in mind.
– There are no confusing menus or navigation.
– Bright, colorful, child-friendly design.
– Hundreds of rich graphics, vibrant sounds and beautifully captivating special effects.
– The app is designed for iPad/iPhone/iPod Touch – download once and it will work for all your apple products.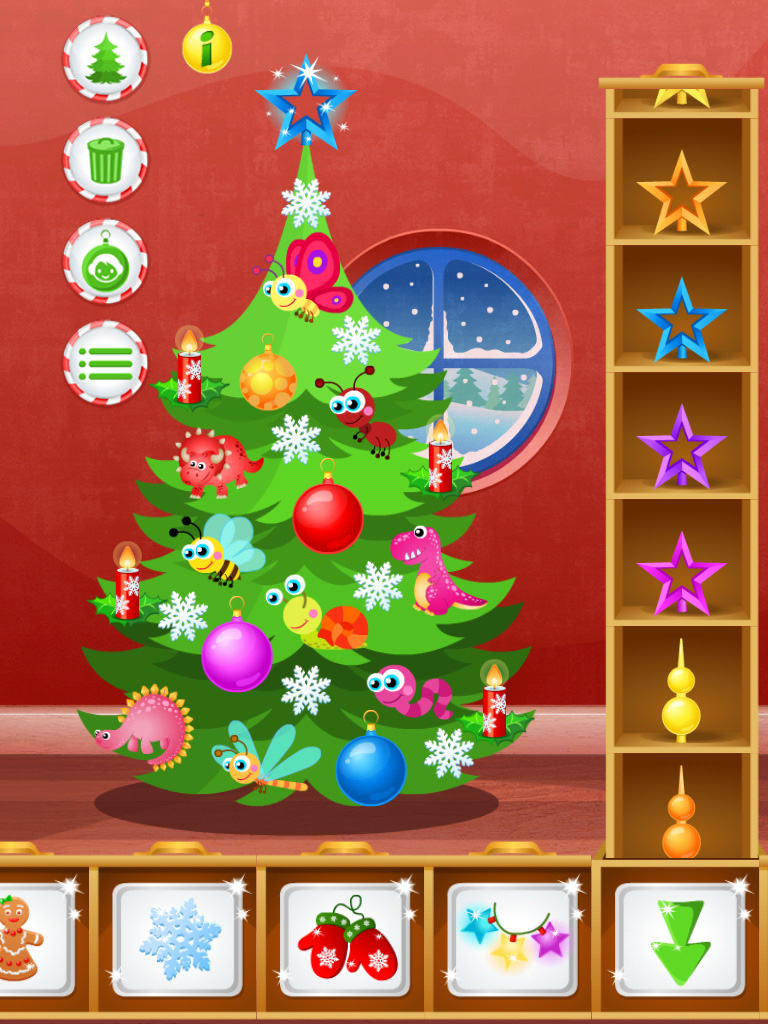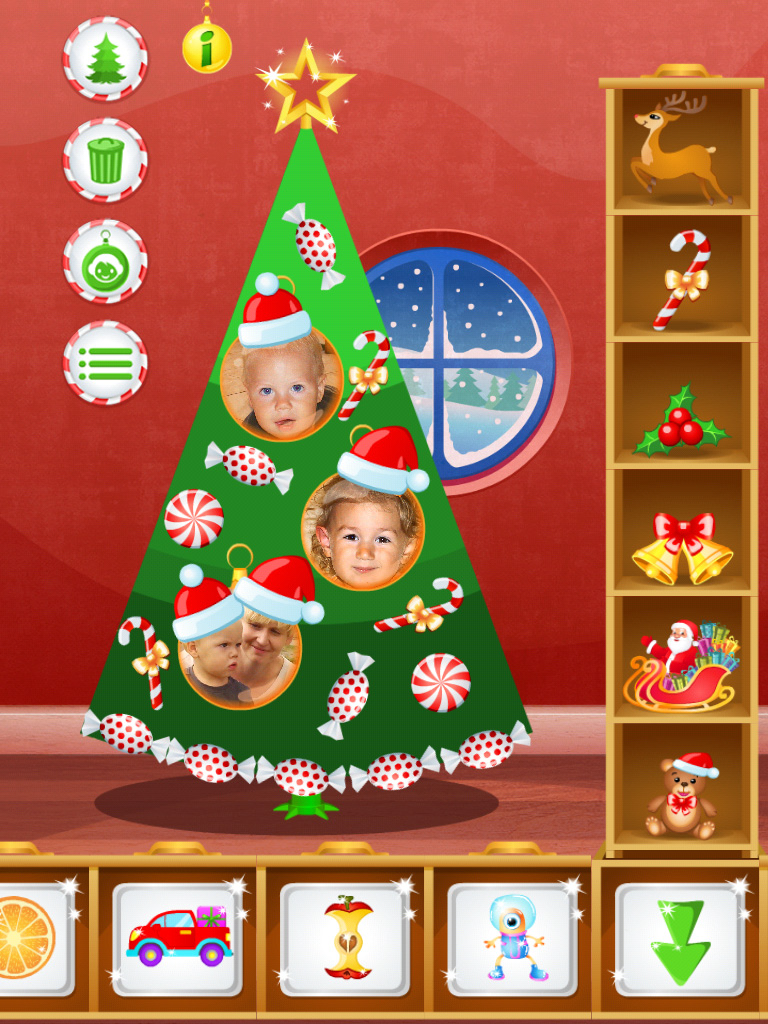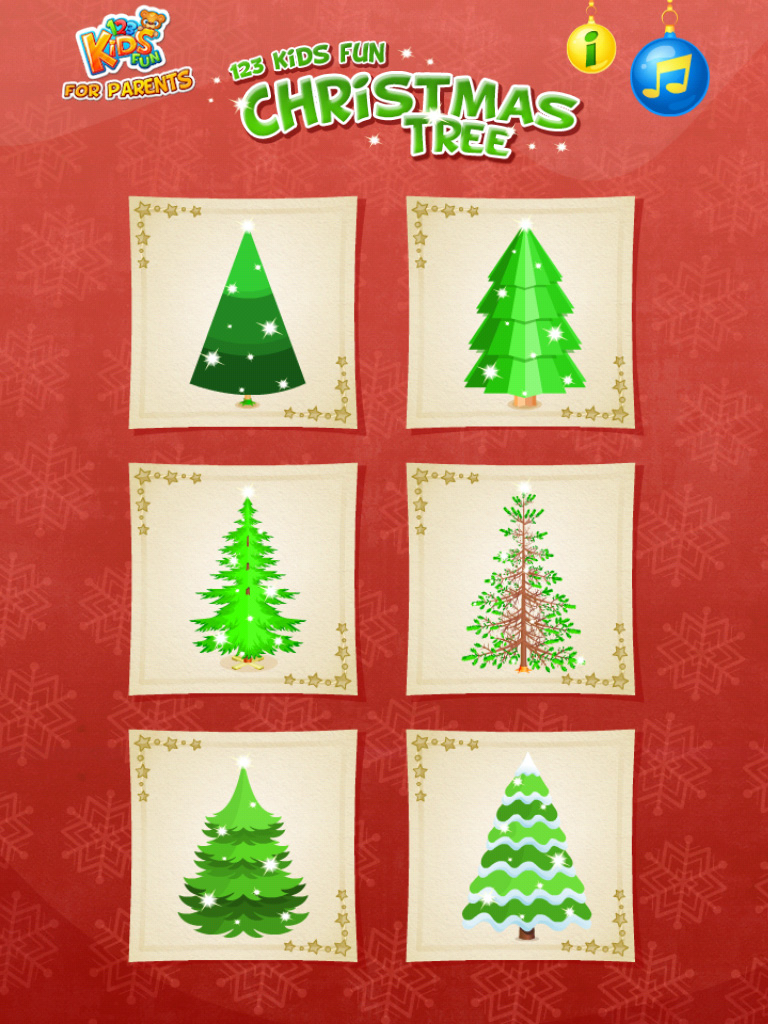 How to use