123 Kids Fun NUMBERS is an educational, fun and rewarding suite of games aimed at teaching your child to identify, say and form numbers.
Hours upon hours educational fun with tons of bright and colorful illustrations and sounds, rich and immersing games and a reward system that keeps kids coming back for more!
You won't be disappointed. 123 Kids Fun NUMBERS is perfect for the educator or kid in your life.
First, your child can learn all ten numbers by performing simple tasks. Later, it can learn how to write numbers using special templates.
apppicker.com
This is a great little app for teaching your child how to read and interpret the numbers.
appymall.com
These are the type of games which are truly worth having in your pocket.
techinspecialed.com
Excellent app for learning the numbers 1-10.
We have prepared six games to consolidate knowledge:
* JUICER
– Make a juice from the right number of fruits for thirsty Tashi.
* BOPPING MEERKATS
– Bop the right number of meerkats; a children's favorite.
* FEED THE HIPPO
– Try to fee the hungry hippo, but be careful; feed it apples only when it opens it's mouth.
* CAR RACE
– Drive, overtake, collect the correct numbered puddles.
* JIGSAW PUZZLE
– Assemble the puzzle pieces.
* AIRCRAFT
– Put the right meerkat into it's aircraft
* SNAIL TANK – The reward system
– Stars are rewarded for each game which is completed. For each star that is earned, a snail, castle or plant is placed into a digital glass tank were the snails live and sleep. They can be cleaned, fed, cared for, and even dressed in cute little hats. This encourages children to keep practicing and learning in order to fill their tanks; kids have fun while learning to care for animals.
• The entire application is full of cheerful animations.
• The reader tells what to do.
• Your child learns through play.
• Simple navigation.
• No inApp purchases
• No advertisments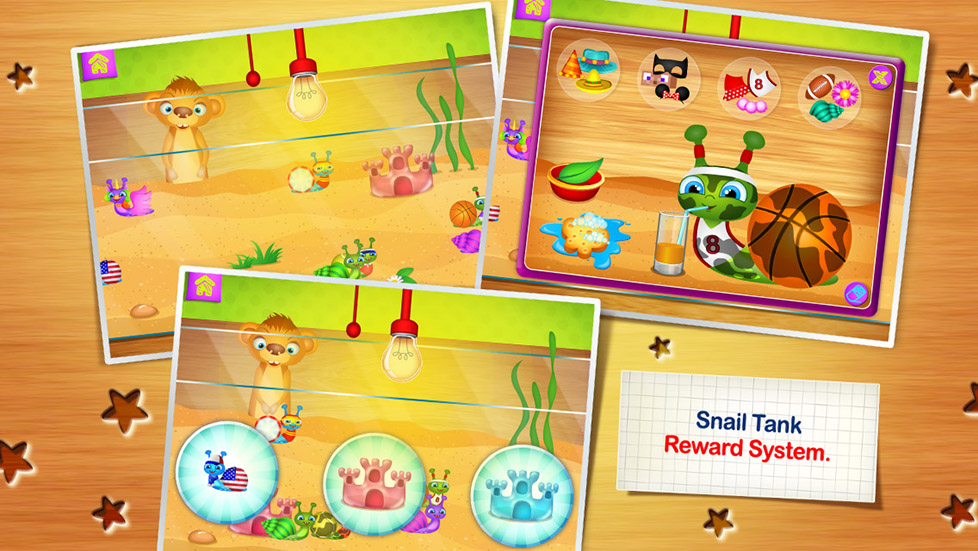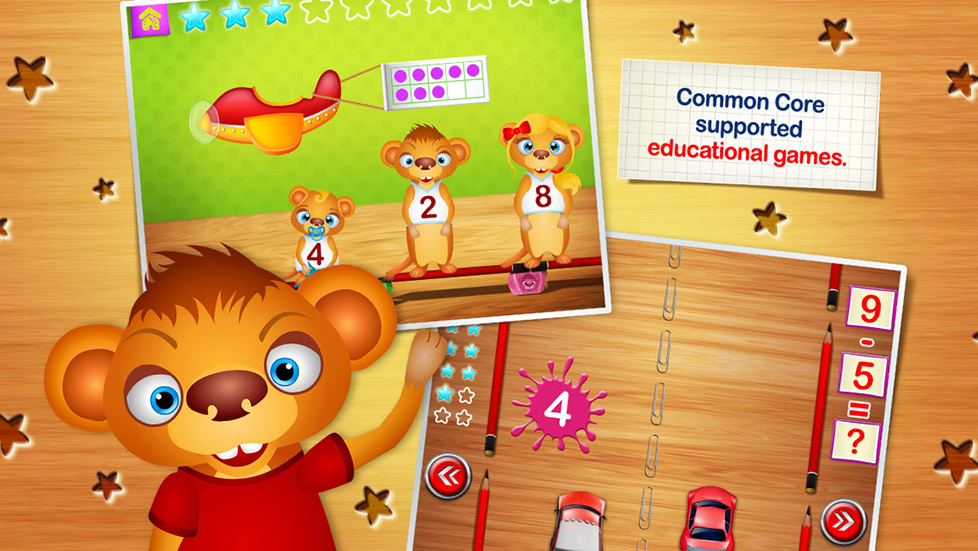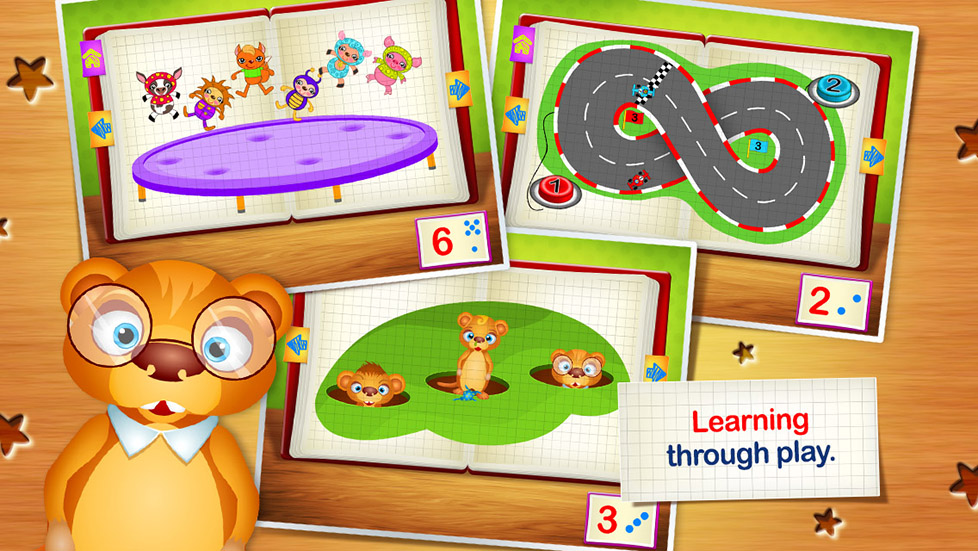 Gameplay