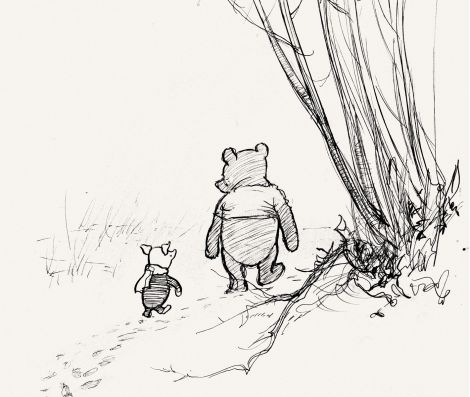 What you didn't know about The Pooh.
The silly old bear was based on a real, young one .
Winnie the Pooh may seem like a silly name for a bear, but it was the name of Christopher Robin Milne's real teddy bear, so it became the name of the bear in the books as well.
Winnie the Pooh entertainment and products can be found in over 38 countries.
Pooh was purchased at Harrods department store in London and given by A.A. Milne to his son Christopher Robin on his first birthday, August 21, 1921.
The rest of the toys were received as gifts by Christopher Robin between 1920 and 1928.
The stuffed animals range in height from 25″ (Eeyore, the biggest) to 4 1/2″ (Piglet, the smallest).
Forbes magazine ranks Winnie the Pooh as the second most valuable character with $5.6 billion in global retail sales (Mickey is 1st with $5.8 billion).