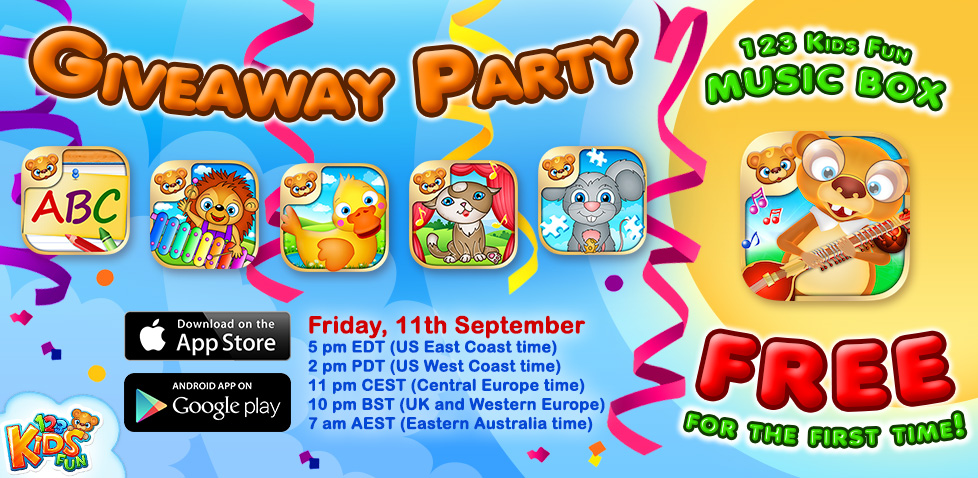 Hi!
Join us today – 123 Kids Fun Apps Giveaway Party!
We have for you 100+ Promo Codes for our iOS Kids apps.
Additionally one of our most popular app for toddlers – 123 Kids Fun Music Box – durning next 72h will be for FREE.
How to join? Just visit our Facebook page and enjoy the party!