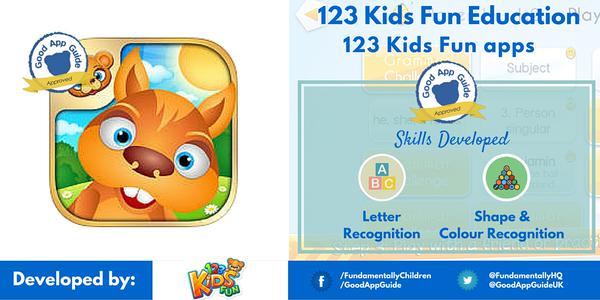 What experts think
This app has a wide range of fun activities and develops an array of skills in young children. Whilst playing the app our little testers were learning about colours, letter names, animals and much more; there were a lot of learning opportunities.
The gameplay was simple and our testers only needed a little help whilst playing. We liked the way in which each activity was orally explained to the children.
The graphics were bright and colourful and definitely engaging for children (they really liked the little meerkats who popped up and the robot character!).
The app rewarded children for completing activities; the stickers were a good idea and a good motivational too.
What our team of testers said
"Did you see that?!" – Boy, aged 4
"I love this mummy!" – Girl, aged 3
Skills Developed
Promotes letter name recognition
Encourages children to count
Develops matching skills
Develops colour recognition