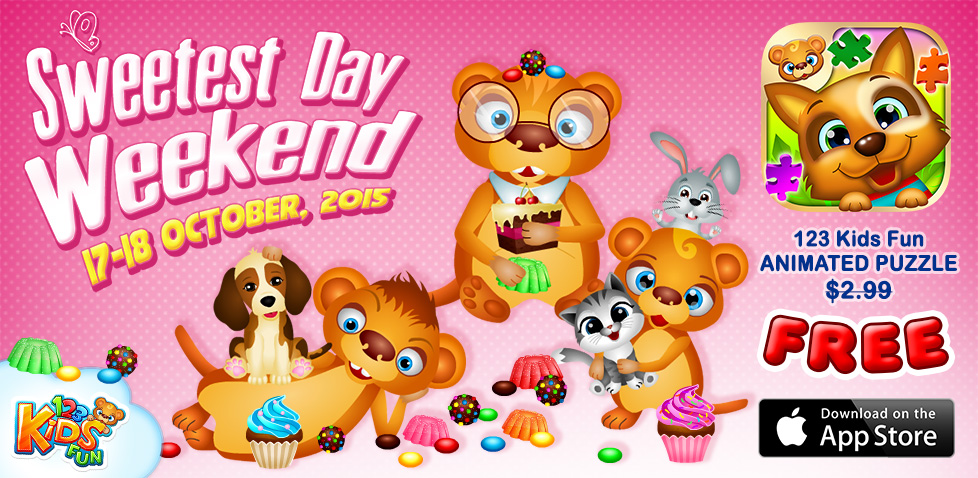 We are proud to say that not only is our app amazingly fun and entertaining for hours upon hours, but it will give your toddler a running head start in their first years of their schooling.
123 Kids Fun Animated Puzzle is a collection of delightful puzzles which help toddlers and children (ages 3-7) learn the names, noises and sounds of over sixty different animals and objects as well as help them develop their memory, pronunciation, tactile and fine motor skills; all of this while being highly entertaining and engaging.
Our app comprises of 10 photos (digital puzzle boards) which, after being completed, come alive with wonderful songs, sounds, and animation.
TODDLERS LEARN WHILE THEY PLAY!
Our app includes 10 boards:
* Vehicles,
* Safari animals,
* Pets,
* In the kitchen,
* Toys for children,
* Playground,
* Cat Show,
* Schoolyard,
* In the garden,
* Farm Animals.
Additionally, 123 Kids Fun Animated Puzzle has one special board with 5 pictures to be completed covering:
* Space,
* Toys,
* Clothes,
* Vegetables and Fruits,
* Houses.
GAME PLAY:
– Complete the photos by assembling their missing pictures.
– Each missing picture in the photo is a puzzle which needs to be put together.
– After the picture has been correctly assembled, the picture comes alive with realistic sounds and adorable animations.
– When the photo has all of its missing pictures, the photo comes alive with song, animation and sound.
– Each picture/puzzle is available an easy (6 puzzle pieces) and difficult (9 puzzle pieces) mode.
FEATURES
– Interactive, carefully conceived, captivating games
– Designed for Kids: No confusing menus or navigation. Bright, colorful, child-friendly design
– Dozens of sounds and voice recordings of colors, letter, animal sounds, fruit names…
– Hundreds of rich graphics, vibrant sounds and beautiful captivating special effects
– app designed for iPad/iPhone/iPod Touch – download once works everywhere!
– App categories: Early learning, Counting, Numbers, Time, Colors, Shape, Matching, Letters, Games, Foreign Language, Creative Play, Music, Reading, Alphabet
– No Advertisments
– No inApp purchases