We are celebrating St. Nicholas' Day!
Get 123 Kids Fun Snowman FREE was $2.99!
A fun time winter activity that families have enjoyed for years is making snowman. What better way to get in to the season's spirit than by going outside on a crisp winter morning and building a snowman with pure white snow, an arm full of ornaments, and family.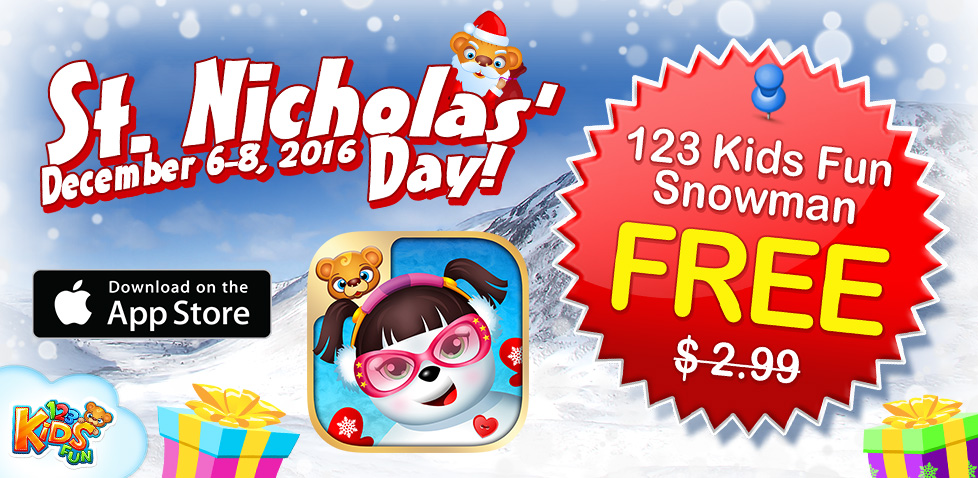 123 Kids Fun Snowman FULL