What are we going to use:
-air hardening modeling clay
-star shape mold
-white acrylic paint
-glitter
-vinyl glue
-straw
-brush
-lace, stemps- for making patterns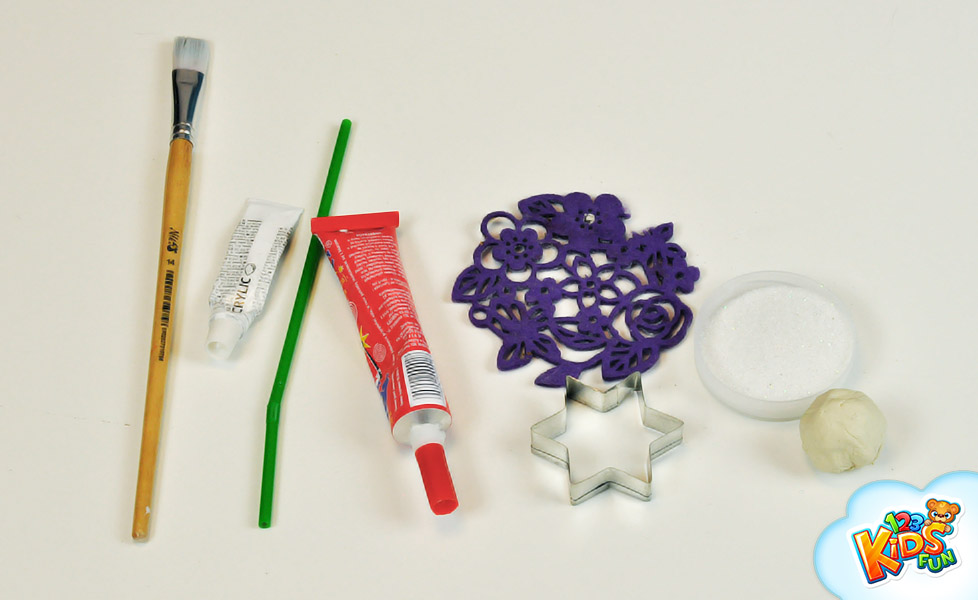 What you need to do:
Knead the clay until it becomes soft and flexible.  Then roll it to the desired thickness.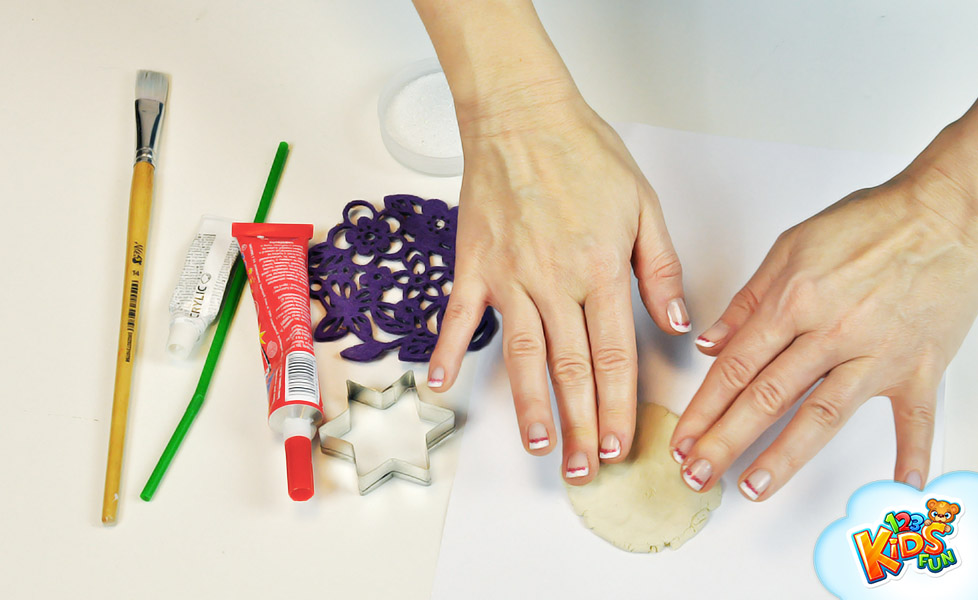 Impress the pattern in a clay.
<!–more Keep on reading!–>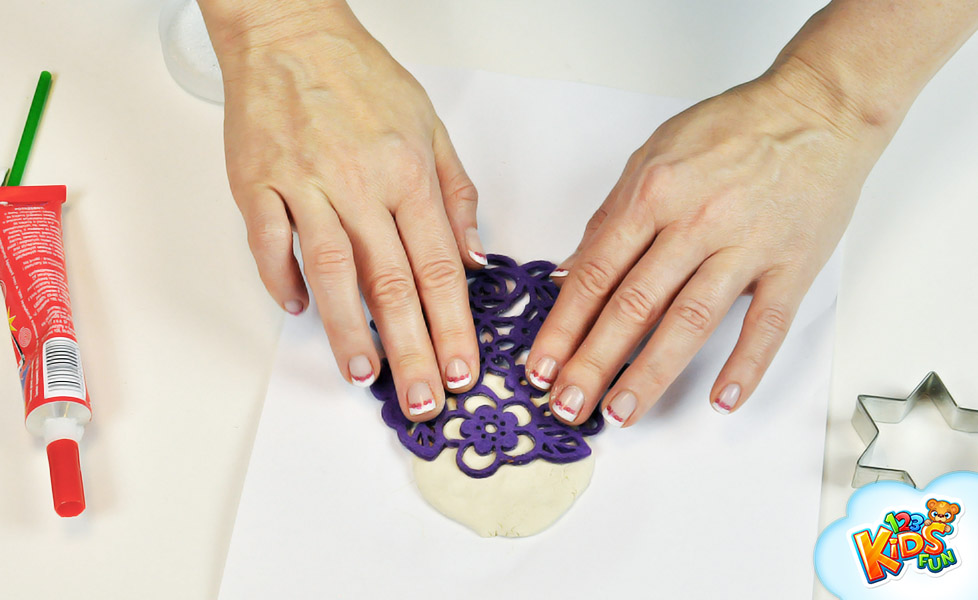 Make a hole with a straw. You can thread the ribbon through the whole later to hang it .
When the star will be dry (leave it for 24 hours) paint it white with acrylic paint.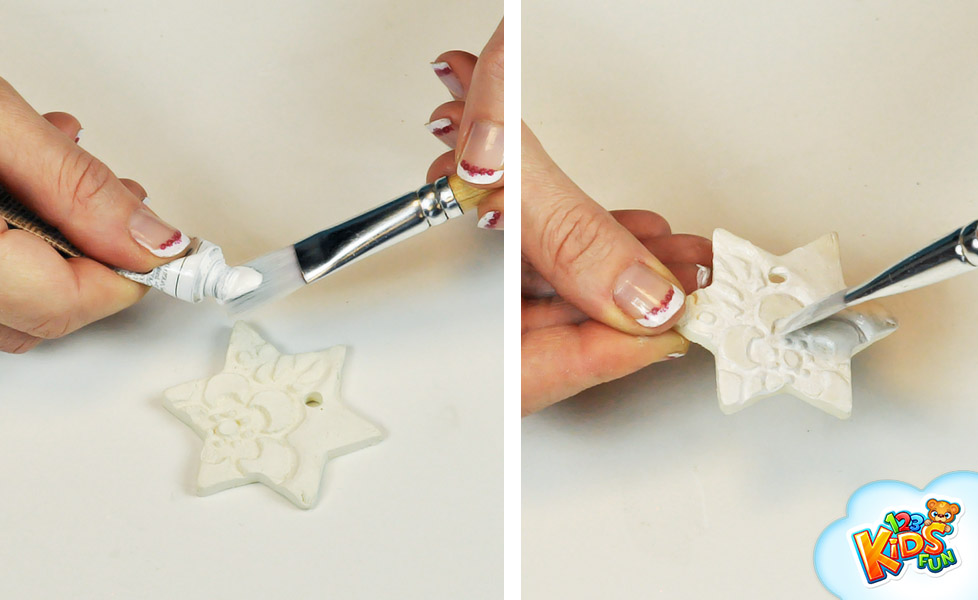 Put a think layer of glue in places you want to have glitter. Then sprinkle glitter and brush off the glut.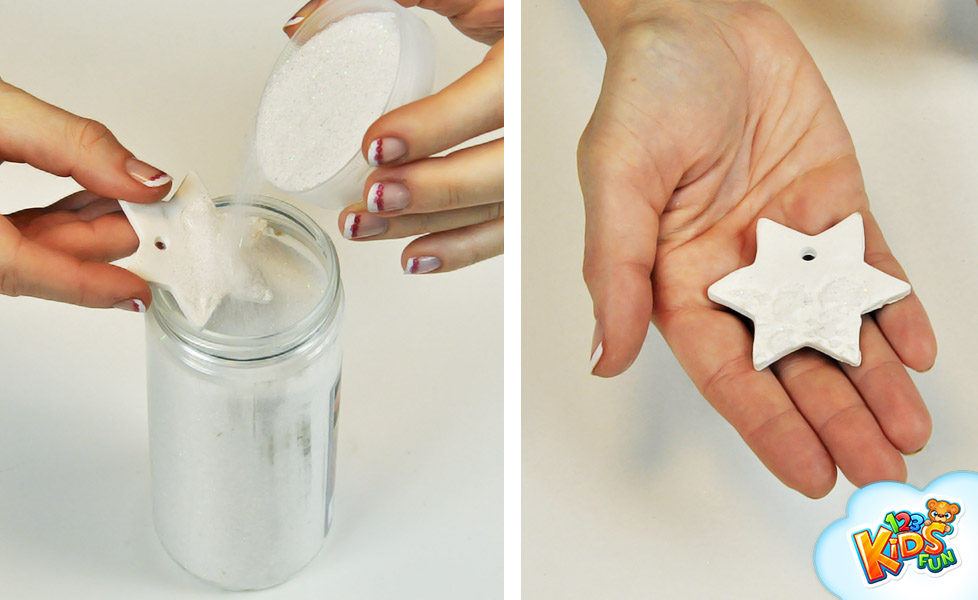 Thread a ribbon through the hole.