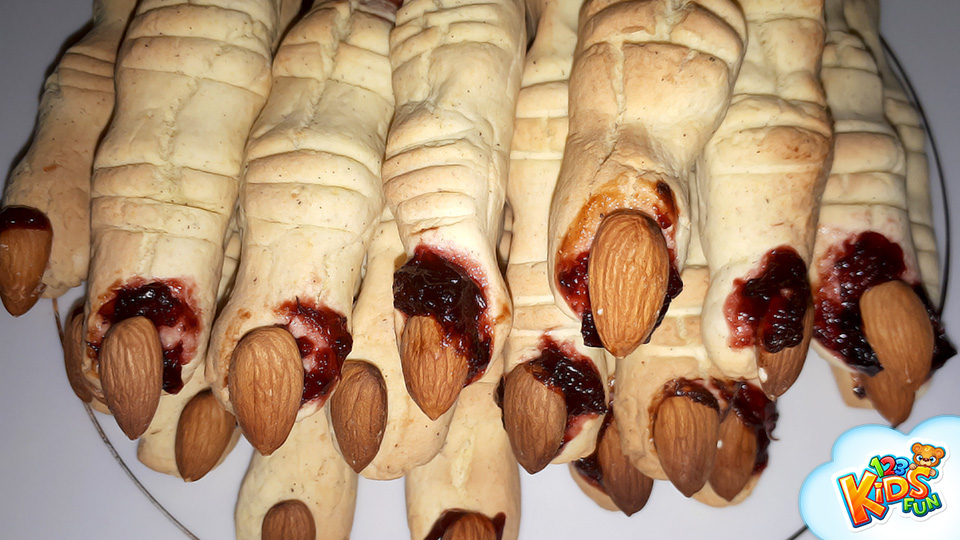 Firstly, children love cakes and sweets. And what else do they love so much? Halloween, of course. Because this holiday is not only a great opportunity for dressing up for children. Halloween masks, or creepy Halloween decorations but also a good opportunity for eating sweets. Furthermore, a holiday like Halloween is a great opportunity to bake your own homemade cookies from recipes. Today I will show you a halloween recipe for delicious and cute Halloween cookies – Halloween witches fingers cookies. They are as delicious as scary. Finally, Halloween is according to my children's favorite holiday for kids, that's why every year I try to prepare something delicious and homemade for them.
Maybe you can do some baking? The recipe for halloween creepy witches' fingers cookies is worth trying. Moreover, these Halloween cookies your children will love.These cookies are a perfect Halloween treat. They taste awesome and they look so scary and cool.
Here is what you need to prepare the cookies
1 cup unsalted butter softened
an egg
1 cup powdered sugar
a teaspoon Vanilla extract
1 teaspoon Almond extract
2 and 3/4 white flour
1 teaspoon baking powder
1 teaspoon salt
3/4 cup whole almonds
some dark red jam or marmalade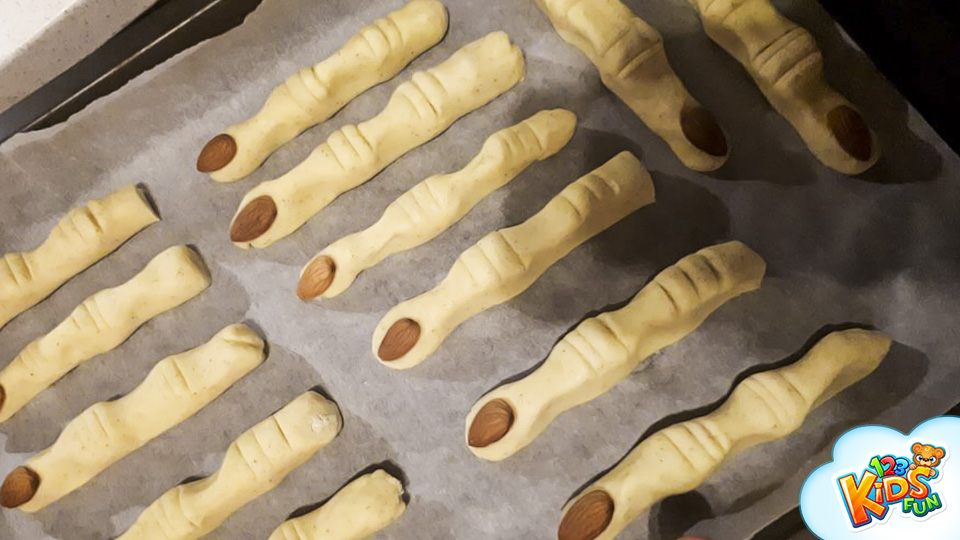 Instructions for Halloween's Cookies:
Beat together butter, egg, sugar, vanilla and almond extract; beat in flour, salt, and baking powder.
Refrigerate for 30 minutes. We take a piece of dough and roll into finger shape for each cookie. Next form the ankles by squizzing in the center, using the toothpick make several little cuts. Press almond firmly into one end for the nail. Bake in a 325-degree oven for about 20 minutes. Let cool for several minutes. Lift up the almonds and put some jam underneath.