Christmas Games Christmas Tree
Who doesn't love Christmas? It is the most cheerful time of the year. The holiday season has begun, the snow is coming down, and families have gathered to enjoy the Christmas party games. What if there was a game to give your kids the Christmas feel on a smartphone any time of the year?
In fact, there is a game like that! Christmas Games Christmas Tree is just the app your kid needs to playfully learn and sharpen their brain. It is one of the best free educational games for toddlers and preschool kids. It makes use of Christmas party games to your kids to sharpen their skills by involving them in fun activities. In the game, there are several fun activities in the form of Christmas party games that your kids can solve on a Christmas tree to improve their thinking ability.
Involve your kids in family Christmas games
A kid always develops most of their brain and thinking ability at a young age. It is important to engage your kids in family Christmas games. It gives them a platform to pick up motor and coordination skills that will help them later in life.
In this Christmas game for kids, there are different templates that you can give your kids to play with. There are 6 Christmas trees with over 100 ornaments including lights, gingerbread man, stars, glitters, and more to play with and improve your kid's creativity. The game is incredibly user-friendly and has simple menus that can be easily navigated by kids. Moreover, it has also been reviewed by preschool education experts and aligned for common standards for Preschool and Kindergarten education.
Over 130 ornaments grouped into categories including:
– gingerbread men,
– lights,
– glitter,
– stars and much, much more.
Customized baubles which can be made with photos of your friends and family. Write personalized messages across your Christmas tree to make original Christmas cards for your friends and family.
Who of us has trouble remembering how much fun decorating our Christmas trees were? The music, the singing and the laughter we shared with our family. Such great, unforgettable memories.
Every year, parents and children decorate their Christmas trees together; each tree decorated in its own unique way. Christmas Games Christmas Tree is about giving small children this feeling.
FEATURES
* Effective learning tool for young children.
* Hundreds of bright, colorful and memorable sounds and illustrations.
* Simple and intuitive menus, navigation and gameplay.
* Developed and reviewed by experts in preschool education
* Aligned to Common Core Standards for Preschool and Kindergarten Education
* A rich, exploratory environment filled with surprises
* Funny, bright and creative artwork
* Your children can interact with the app at their own pace
************
If you're experiencing difficulties with audio, please check the audio settings with your device to see if your device is muted. Don't hesitate to contact customer care at contact@123kidsfun.com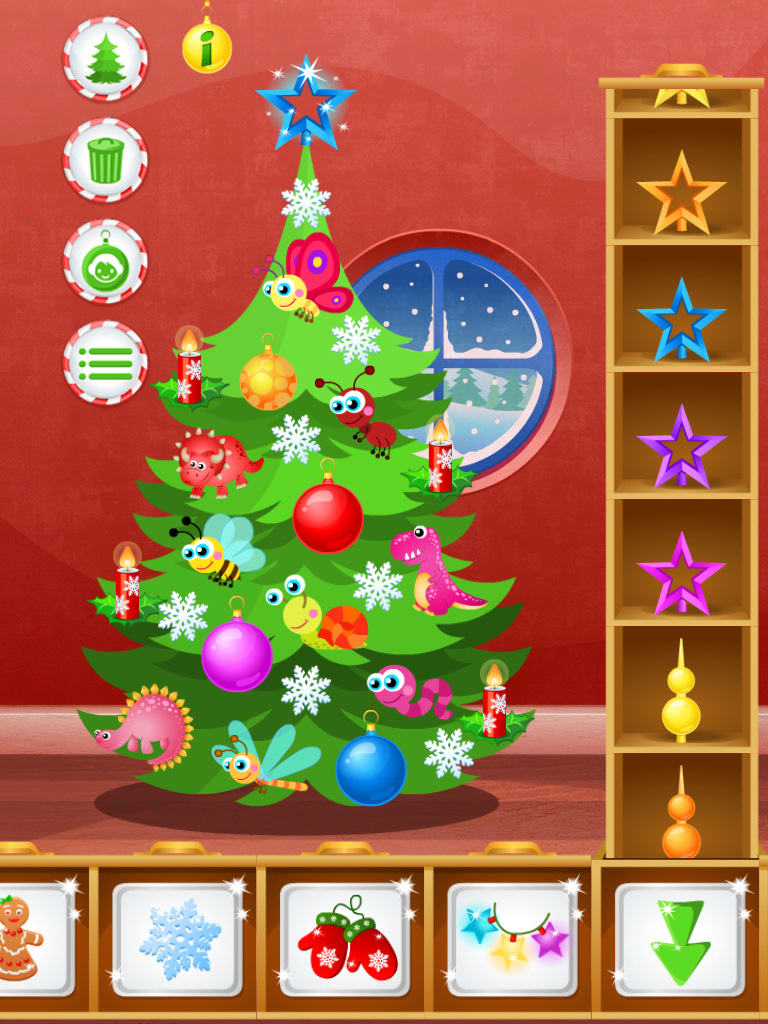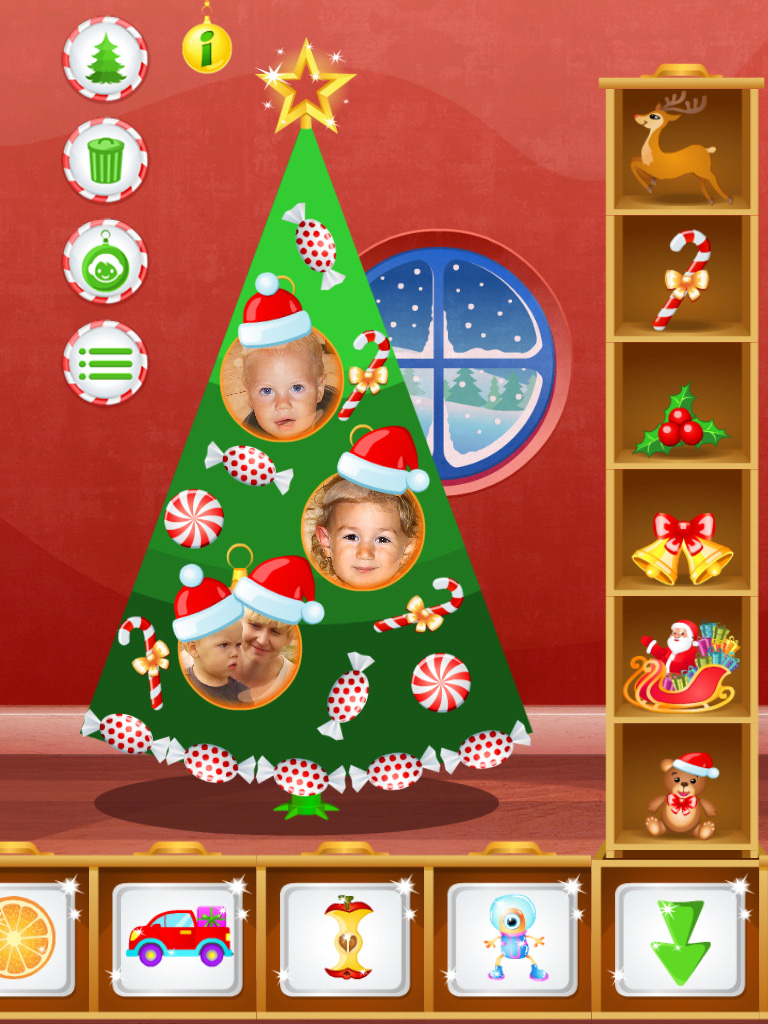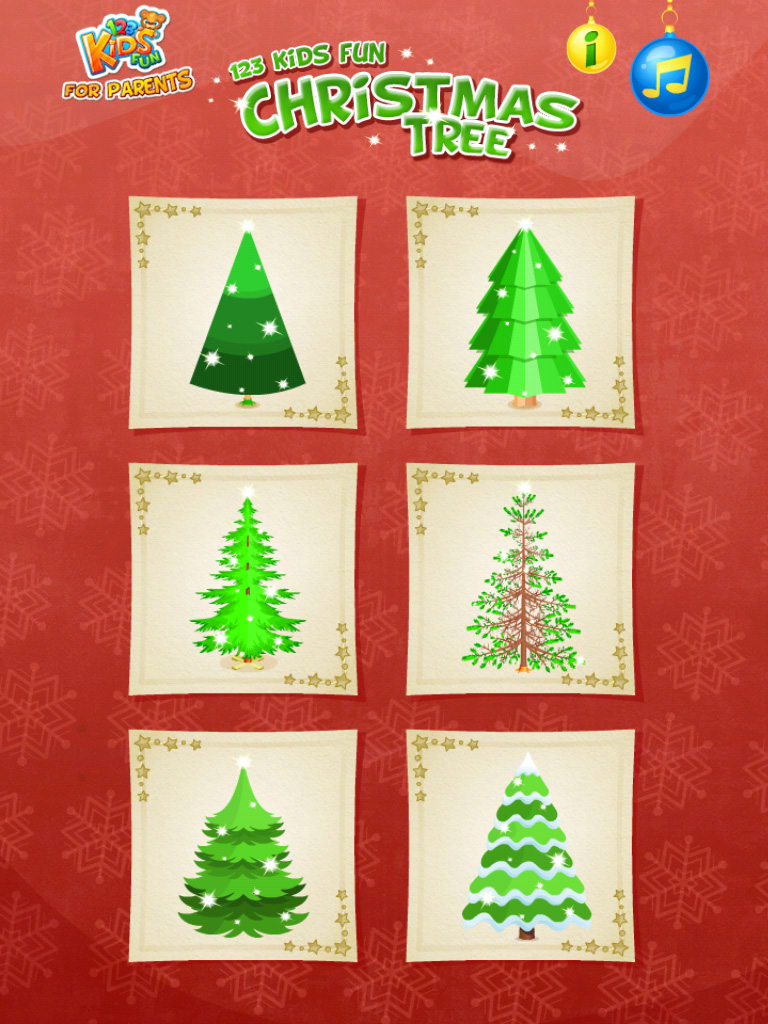 How to use – Christmas Games Christmas Tree