Snowman – Christmas Games
The most entertaining of all Christmas games
Families have fun during Christmas. You might have over the years enjoyed playing games. Spending time playing with your family by immersing yourself in the festival spirit.
Making a snowman with beautiful white snow has been one among the several popular Christmas games. People have been happily playing, but wait! Your children can now bring that experience into your homes. Using Snowman – Christmas Games!
Snowman – Christmas Games – Accessories
123 Kids Fun brings you games to play at Christmas. Your kids can celebrate the festival with more enthusiasm and spirit through the app's Xmas games. Snowman – Christmas Games is a lovely snowman game. It provides access to 18 different stunning accessories. Such as caps, scarves, shoes, hands, hair, glasses and much more. Your kids can make a snowman by bringing their creative ideas to life.
Snowman – Christmas Games – Features
Build a snowman game on this app also comes with unique features. There are wonderful animations and amazing sounds on this fun game. It is designed to enhance your kids' creativity not only-but also audio, and visual sensitivity and imagination. This game is effective, entertaining and built to the highest quality.
There are several Christmas games on the market. But this one truly deserves the highest appreciation. It is easy to use as well. Just download it on the app store/Google Play and you are ready to let your kids, in particular, discover their creativity.
Let's make this Christmas special for your kids with Santa games; Snowman – Christmas Games is extremely rewarding!
18 categories of accessories including
• Caps,
• Scarves,
• Shoes,
• Glasses,
• Hands,
• Hair,
• and much, much more.
Dress up and decorate your snowman, make photos and show to your friends and family.
FEATURES
• Unique animations;
• Amazing sounds;
• Develops your child's creativity;
• Develops audible and visual sensitivity,
• Develops imagination
************
If you're experiencing difficulties with audio, please check the audio settings with your device to see if your device is muted. Don't hesitate to contact customer care at contact@123kidsfun.com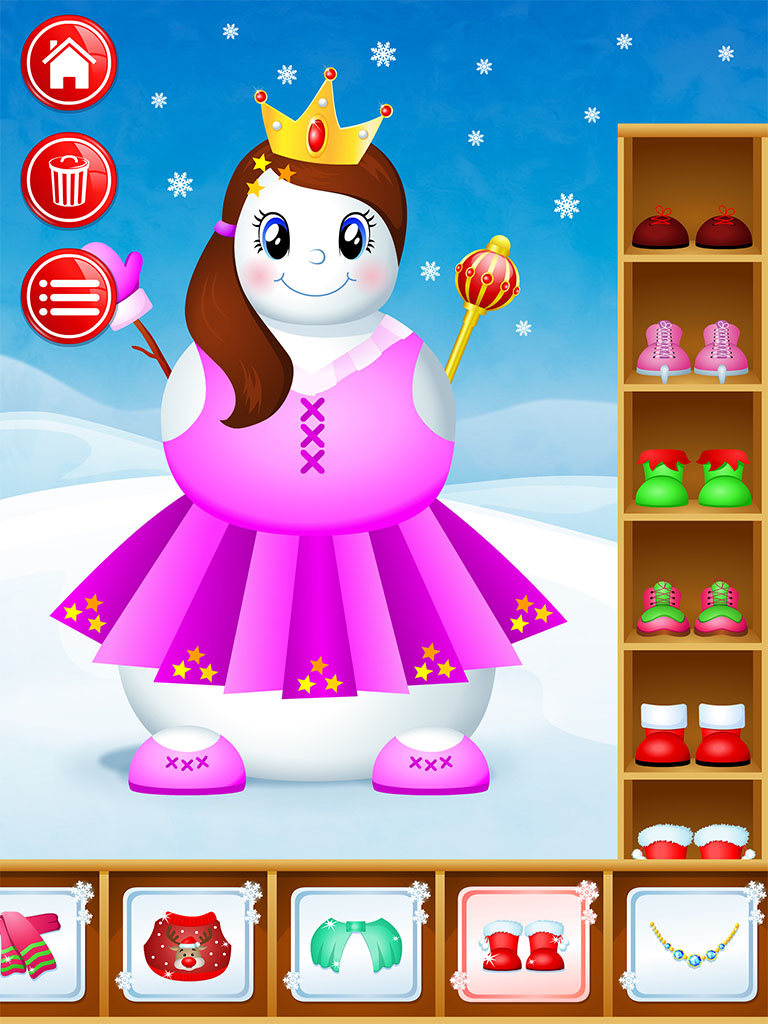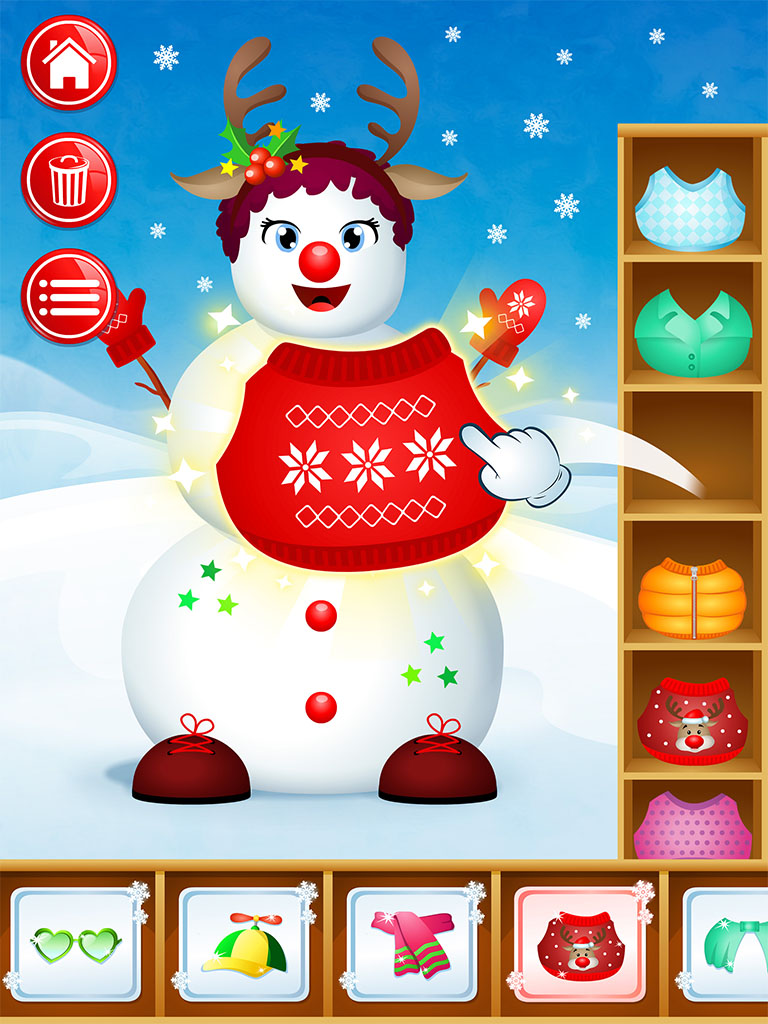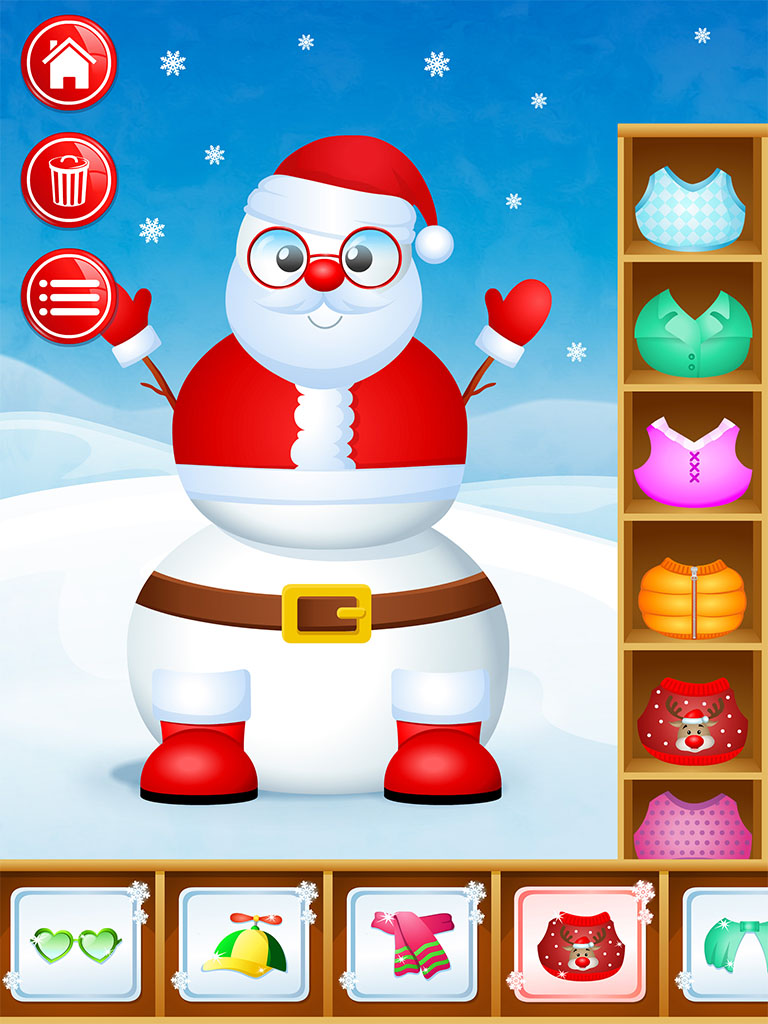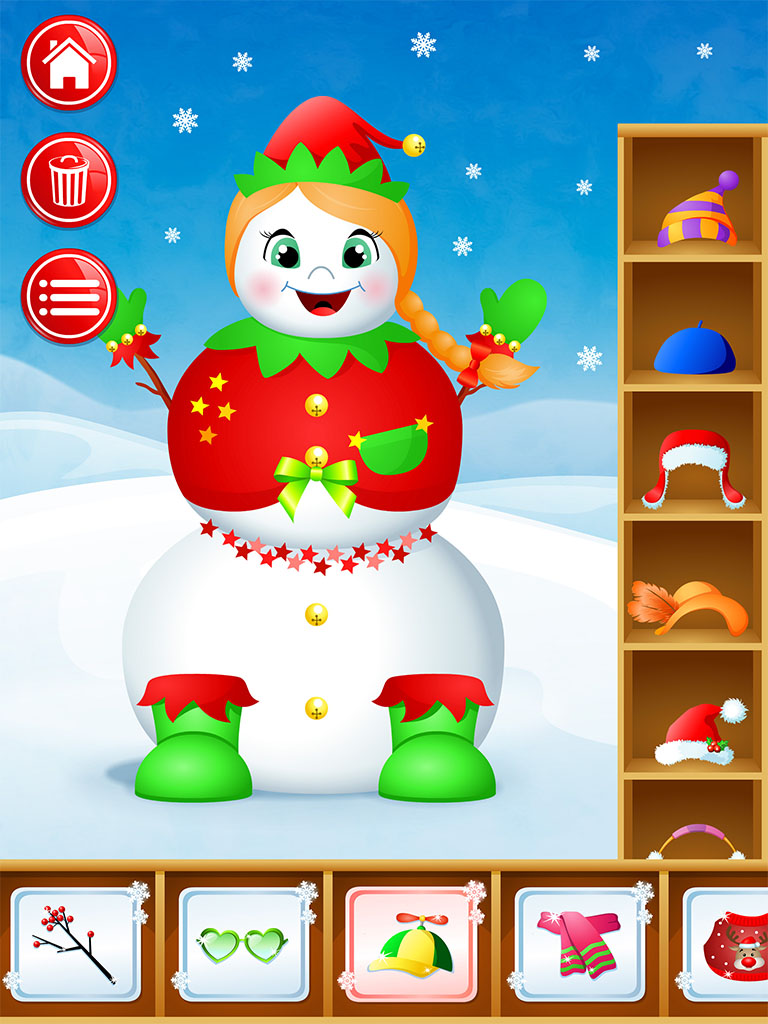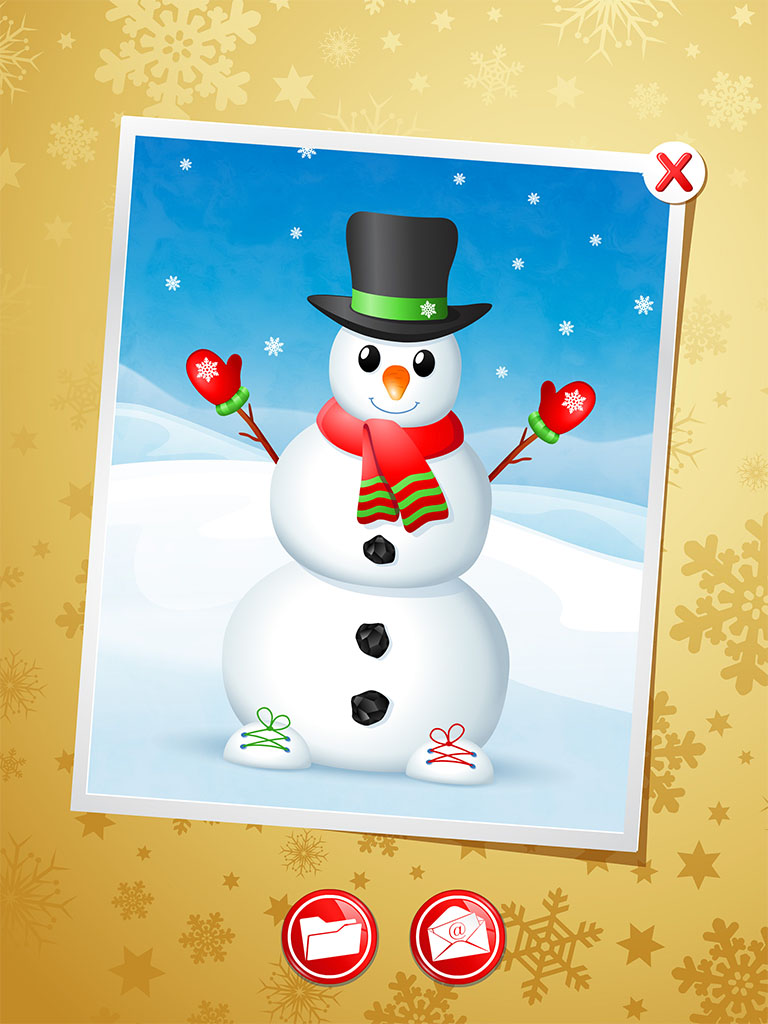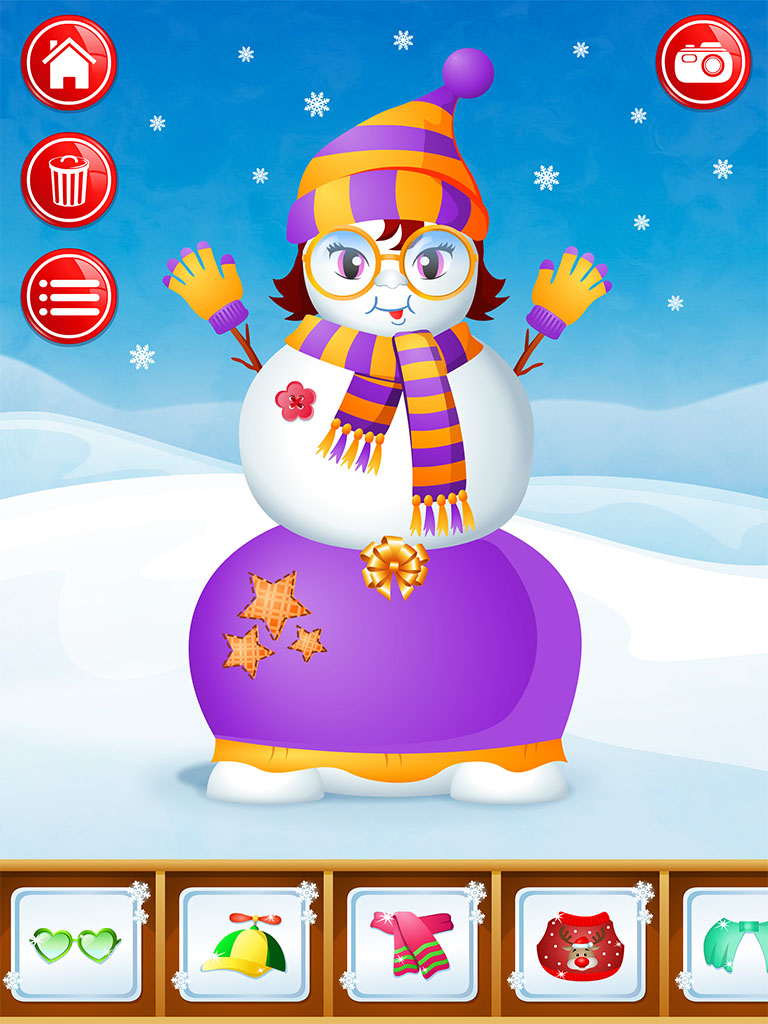 How to use Snowman – Christmas Games