Falling leaves, falling prices Montessori Puzzle Preschool Scrapbook- 123 Kids Fun
This weekend only $0,99!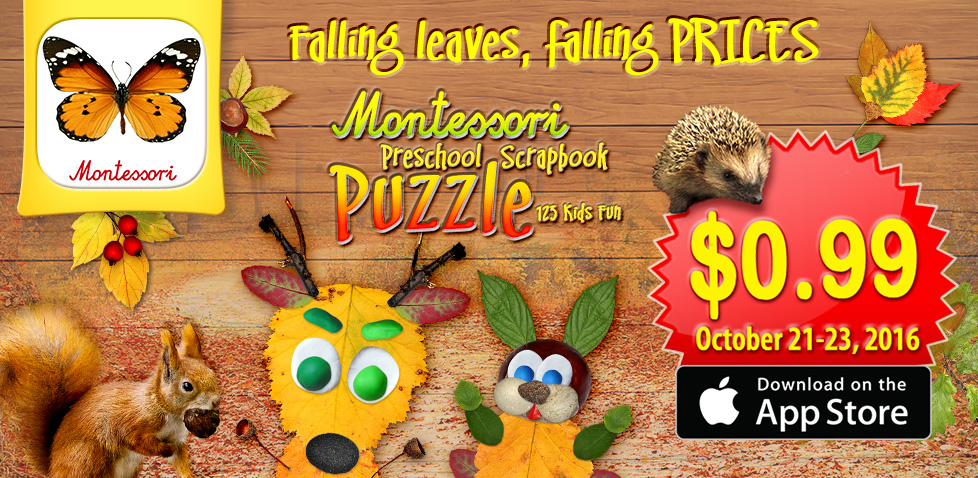 123 Kids Fun Puzzle Montessori FULL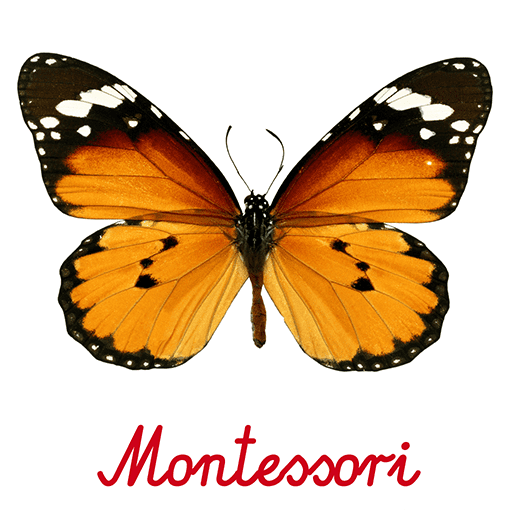 Easy to make Halloween Pumpkins- halloween themed acorns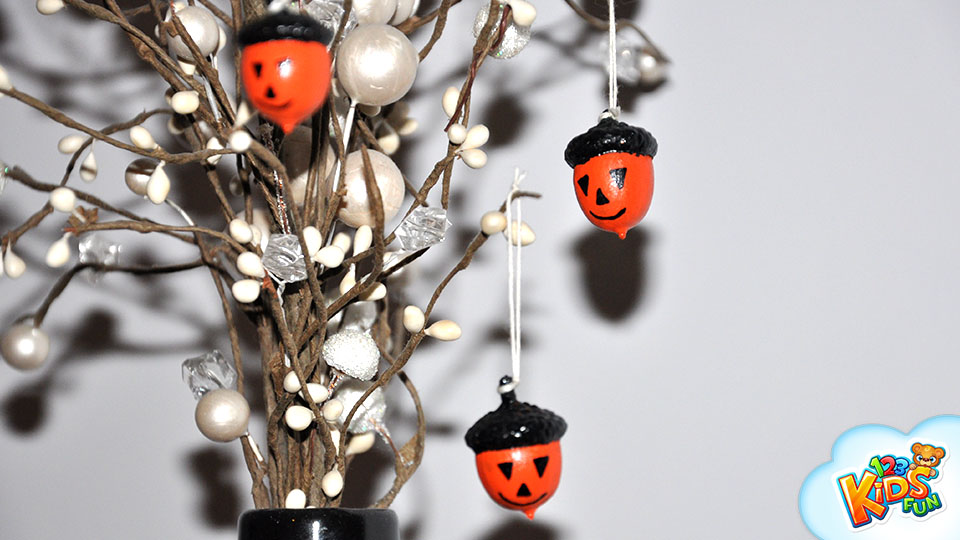 These are really fun to make orange little halloween creatures! They are made from acorns. These were painted with acrylic paint but you can also spray them.
You will need:
-acorns,
-acrylic paint: orange and black,
-little paintbrush,
-and black marker.
Hope you will have fun with making them!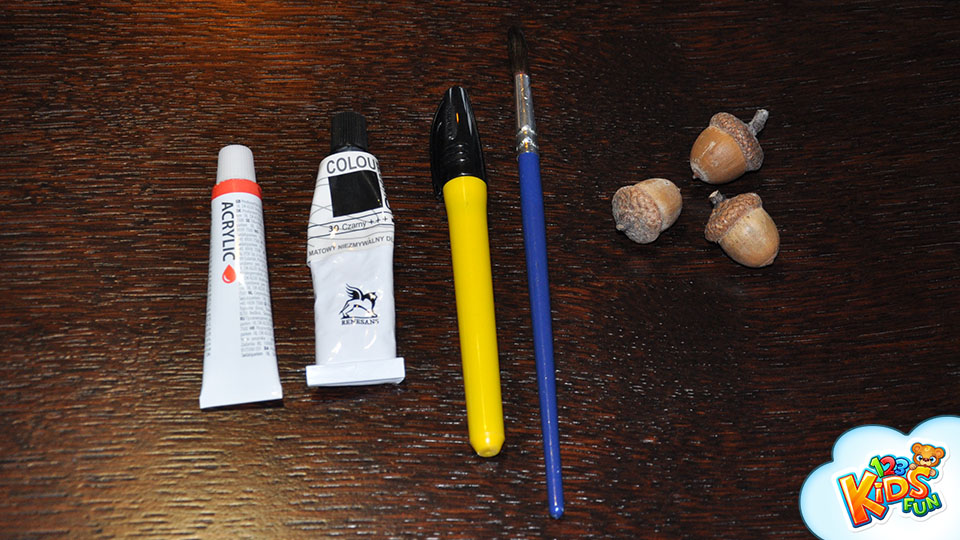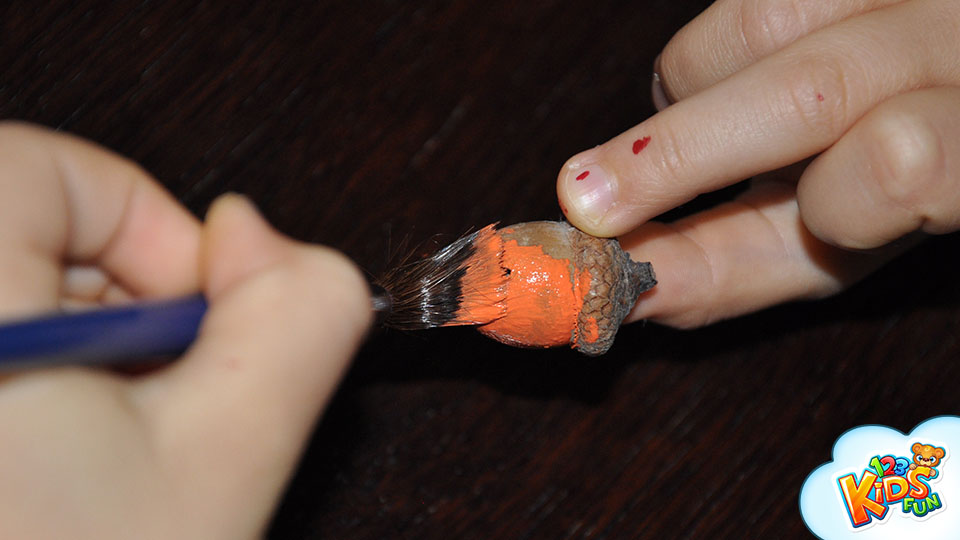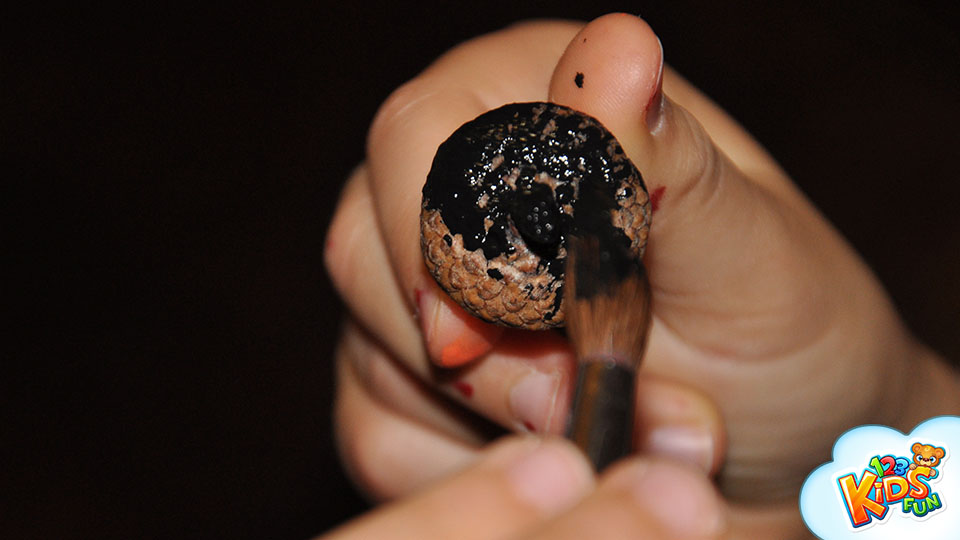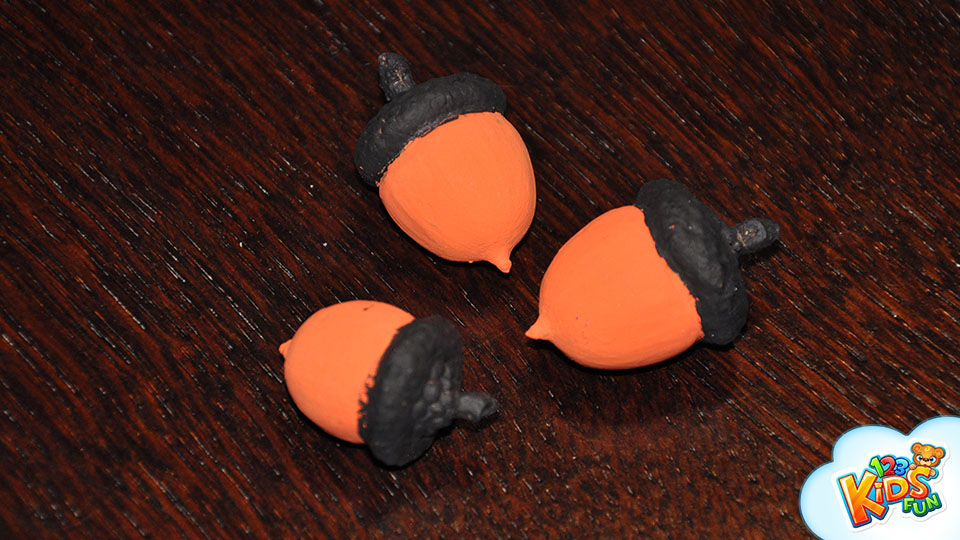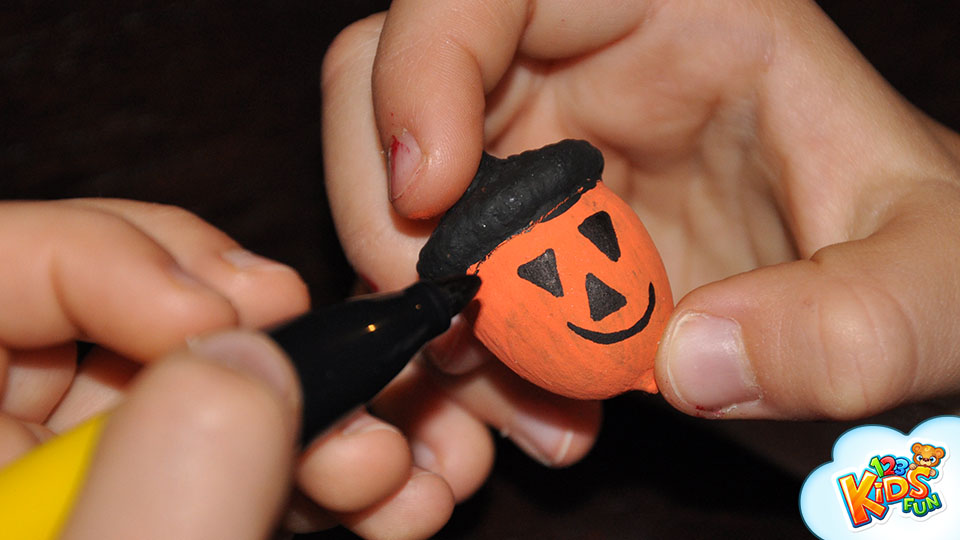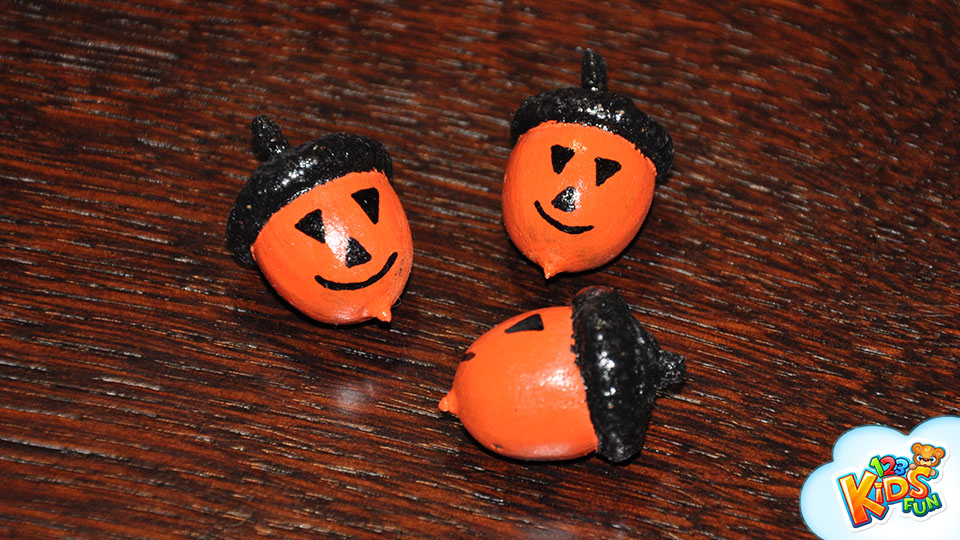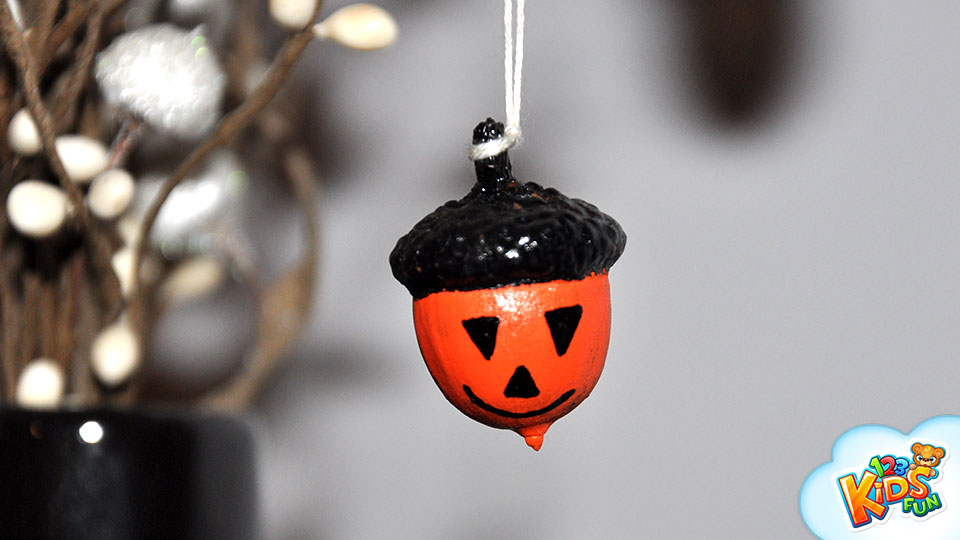 What is World Egg Day?
"World Egg Day was established at the IEC Vienna 1996 conference when it was decided to celebrate World Egg Day on the second Friday in October each year.
For centuries, eggs have played a major role in feeding families around the globe. They are an unbeatable package when it comes to versatility and top-quality protein at a very affordable price. And they are also an excellent source of choline, essential in memory and brain development. When you factor in convenience and terrific taste, there is just no competition.
Eggs are one of nature's highest quality sources of protein, and indeed contain many of the key ingredients for life. The proteins contained within eggs are highly important in the development of the brain and muscles, have a key role to play in disease prevention and contribute to general well being."
Read more herehttp://bit.ly/2dZAlIw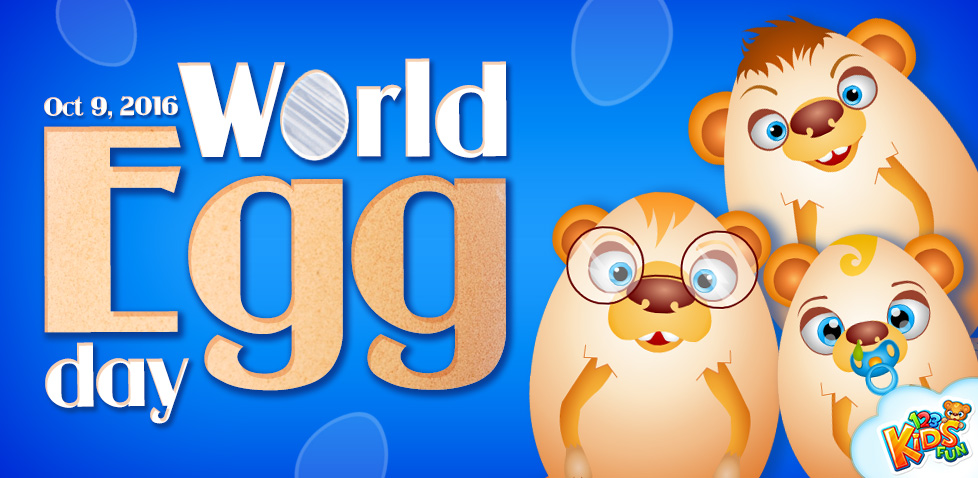 Karina has prepared Montessori3-part cards especially for your toddlers and preschoolers.
Three-Part Cards are found in virtually every area of the Montessori environment. Enjoy our autumn themed cards.
1) The picture cards (without labels) are used with very young children (2-3 years of age) to enrich their language. Simply show them a picture, and using clear and crisp speech say the name of the picture – then ask them to repeat the word. (read How to Use Montessori Nomenclature for specifics on giving this lesson)
2) The picture cards with labels are used for a child who is beginning to read (3-4 years of age). You can use these cards in small groups to play games like "I Spy". This will help children to make connections between letters and sounds. i.e) Using pictures of woodland animals – "I spy with my little eye an animal that starts with the sound 'buh' ….. can anyone show me an animal that starts with the sound 'buh'?" (bear)
3) The picture cards without the labels and the labels themselves, are used for children who are reading (4-5 years of age). At this stage the child is very familiar with the names of the objects and their classifications as they've been exposed to them for over 2 years. The point now is to read the labels and match them to the objects that they are already familiar with – it's a reading lesson. They read the labels, match them to the correct pictures and use the labeled picture cards to check their work (in Montessori we refer to these cards as "control cards").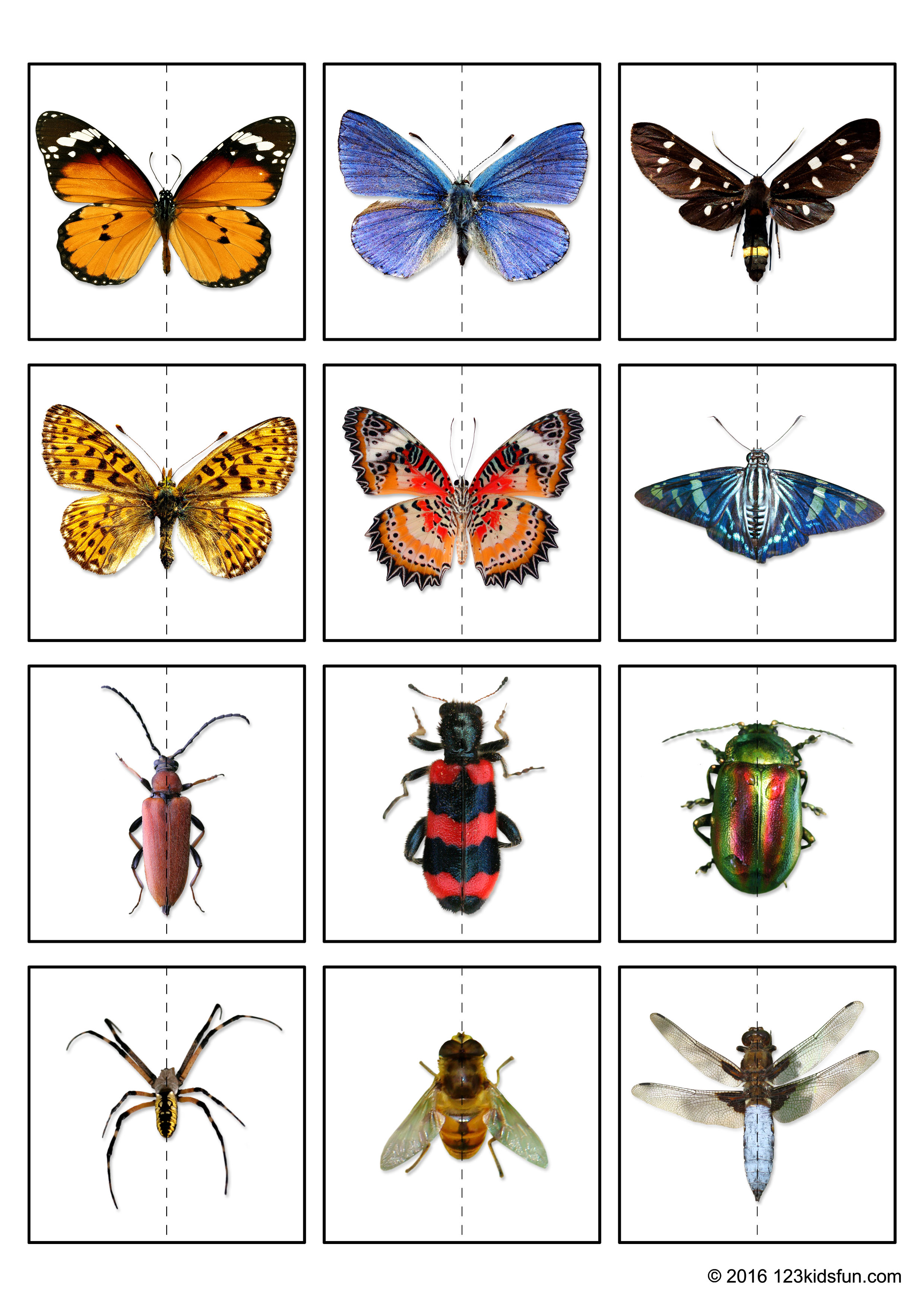 4) Classified Cards can be used for printing practice, vocabulary cards, and spelling practice. Often at the age of 5-6 years a child will start making mini projects. They learn how to pull together all of the information they have been absorbing and inquiring about, and present it on a project board, in lap books, or note-booking.
5) Classified Cards are useful for introducing children to various cultures. The difficulty here is finding cards that are in your own language, unless of course you're teaching a second language at the same time. We do have a large variety of 3-Part Cards in our Geography section that introduce children to the animals, food, landmarks, and musical instruments for each the continents. These cards are a wonderful way to expose children to the greatness and variety within our world.
6) Just as the cards are used for introducing various cultures, they too can open doors to learning about the geography of our world. It's interesting to see how different cultures dress, eat and live, according to their geographical location.
7) As children begin to further explore and understand the world and the classifications within it, they often enjoy drawing pictures or making models (with clay, papier-mâché, etc). Their exposure to photographic picture cards, images (educational videos), and hopefully the real thing (visiting museum, zoo, field trip, etc) will help them to solidify the concepts, images, connections and classifications in their mind, and then use their hands (through art) to express and enjoy what they have learned.
As you can now see, Classified Cards offer the children years of use! Don't pack them away or let them collect dust on your shelves. Instead, think about how to incorporate them back into an older child's education. They will look at them with new eyes as their understanding and perception of the world has grown.
(http://www.montessoriprintshop.com/use-classified-cards.html)
Find these awsome Halloween cupcakes recipe
You'll need:
-Chocolate cupcakes, I used black liners but that's optional.
-Vanilla frosting with a 104 petal tip.
-Vanilla frosting dyed green with a larger star tip.
-Chocolate frosting with a large round tip and small round tip.
-Oreos and vanilla sandwich cookies( I used Milano cookies but you can use whatever you think will look like a tombstone!)
-Crushed oreos.
-Chocolate kisses, pumpkin candy corn, and candy eyes which can be found at any craft store in the baking section.
Try it first (FREE!) Both versions avaialable from NOW!
Decide whether you like it or not and get the FULL version!
Get your child ready for school or kindergarten with these Common Core supported educational games for kids in Preschool and Kindergarten.
As a next step after Alphabet Games: Learn Alphabet set the stage for early numeracy learning with 123 Kids Fun Numbers Math Game!
Kids will have fun learning number recognition, quantity, numerical patterns, sequences and simple addition and subtraction with these adorable and simple math learning games.