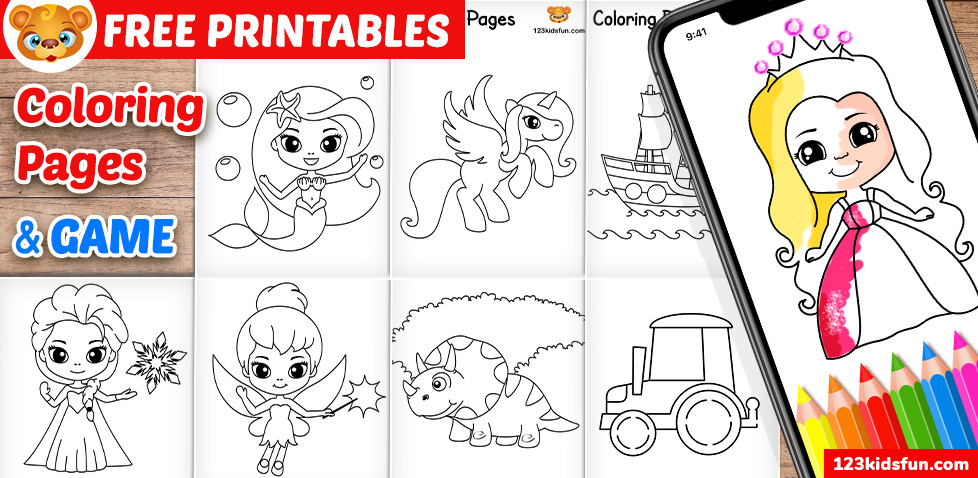 Enjoy your time with these Free Printable Coloring Pages! We did something special for youths. Children will have a lot of fun painting these. These are some fun images that will cause a smile to your preschoolers faces. Our extras are easy to print. It could be an outstanding opportunity to spend time with your family together. Your kids are going to be glad, because it will give them hours of great fun.
Finally, it is an amazing way to improve Fine Motor Skills. Our illustrations will make your kids joyful! You can show every tot how to play and develop in the same time. Those are easy to print and they are free. Have fun!
Do you like Unicorn, Princess, Dinosaur and Car? There are pages with cute pictures. Our Free Printable Coloring Pages include beautiful pictures for toddlers to paint. If you like real crayons – we are more than sure that these are for you. Make your children happy with our drawing pages. Many crayons of different shades, brushes and glitter are certainly be helpful. In detail, our illustrations are going to help your toddlers develop their creativity.
In the childhood there was nothing I delight more than messing with my crayons. It helped me so it also can help your toddlers to express themselves. Choose a motif together with your little ones and let their imagination go wild! It is funny activity for everyone. These packs of pages definitely are going to be a total blast for your preschoolers!
If you like our images, check this application. Tashi Coloring Book provides beautiful pictures to paint.