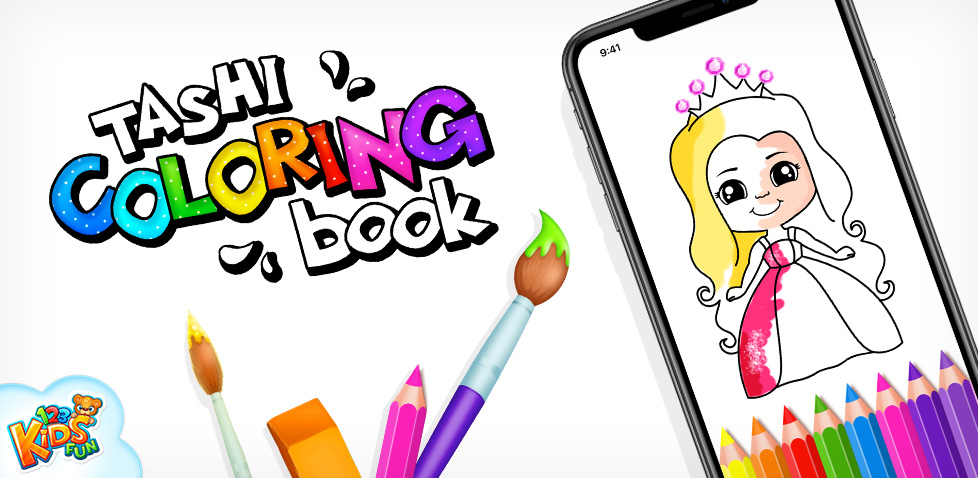 Tashi Coloring Book – Free Game for Kids.
What Coloring Books should I choose for my child?
The illustrations should be adjusted to kid's age. We recommend all above proven applications. Our app is certainly the best educational entertainment for kids. In detail, there is lots of various illustrations. Check them and show your children, they surely will be ecstatic! In this game you will find a lot of pictures, pencils, brushes, glitter and stickers. Additionally, our app is reviewed by experts in preschool and school education. This is the game with unlimited possibilities for girls and for boys! There are plenty of pictures to choose from. Girls can paint pictures with princesses or unicorns and boys can paint coloring pages with dinosaurs, car and many others.