Young children love coloring which is why parents should encourage them to spend their time in this exciting and useful activity. The coloring is good for kids who will be able to spend their time in a more beneficial manner. Here is a brief look at 7 benefits of coloring for kids.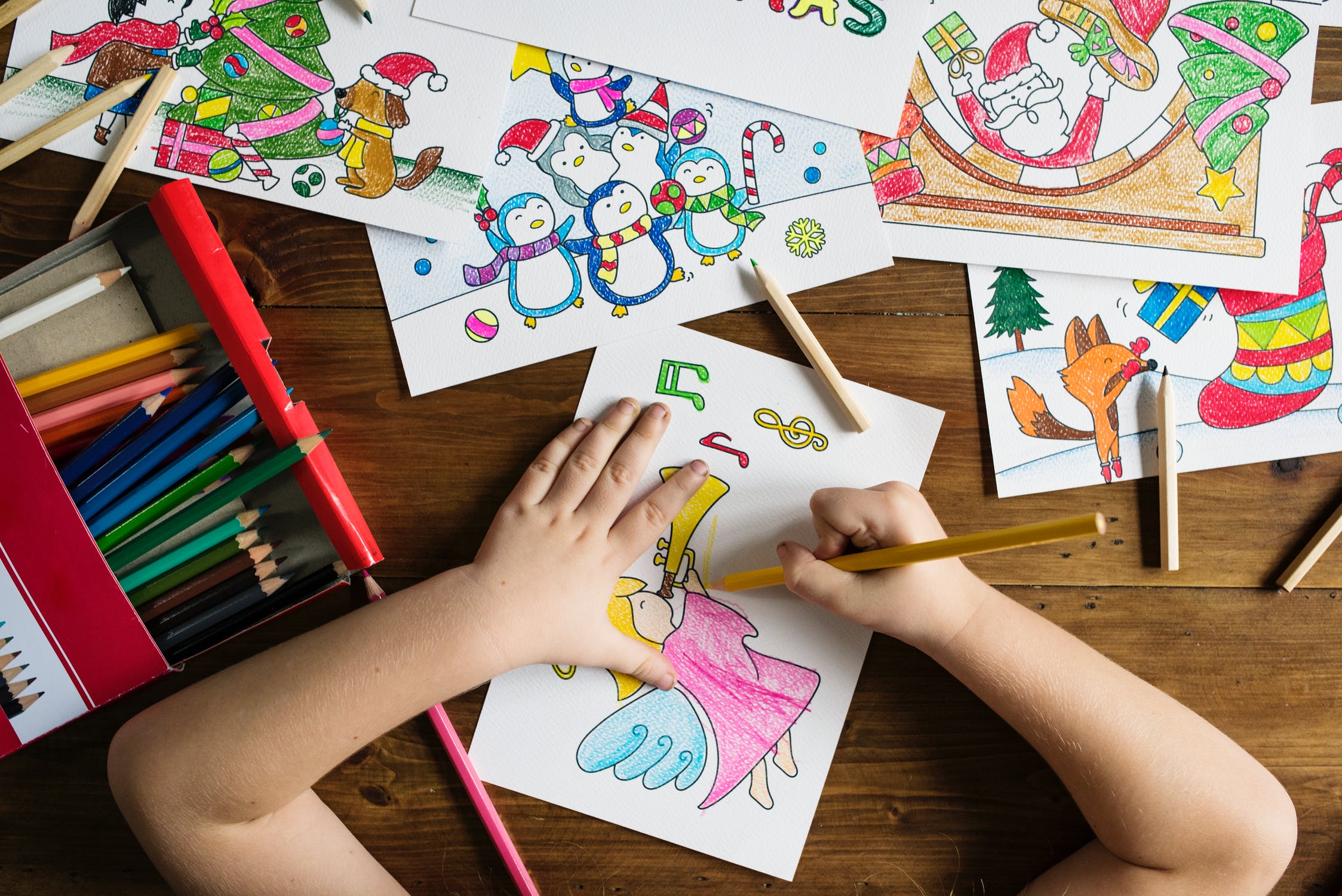 Practice with writing tools
First, coloring gives your child a good chance to practice with a writing tool which they can hold in their hands in the proper manner. The nice part about this is it helps to develop the child's tiny muscles in their fingers and hands as well as wrists.
Better hand-eye coordination
Second, kids that practice coloring benefit because it helps to improve their hand-eye coordination. Children who are engaged in coloring will also learn how to apply color in the right areas. This makes them more adept and will contribute to their learning.
Develop important attributes
Third, when children use a coloring book, they will learn to develop important attributes like patience and they will also learn to focus their mind on small details. These benefits are available to kids who complete a coloring page.
More relaxed and comfortable
Fourth, when kids use colors, they learn to be more relaxed and comfortable. Each piece of art created by kids allows them to not just fill figures and shapes with the right colors, but also, they will feel less intimated as compared to when they need to draw an illustration.
Learning to recognize colors
Fifth, coloring simple pages of a coloring book also develops the child's ability to recognize colors. They also learn to identify hues and lines as well as perspective. Better still, they become more at home with new shapes and forms. Coloring also allows kids to see as well as recognize patterns which is a useful skill to develop.
Learning to plan
Sixth, preschool kids will, sooner rather than later, learn to plan. Once they learn how to decide on which colors to use, they can then plan their coloring activities in a more coordinated manner. They will learn to pick the colors to use in their pictures and in addition, they will also know the correct order in which to apply colors within a picture.
Parent-child bonding
Seventh, the best part about encouraging kids including preschool kids to color is that it gives both the child and his or her parent a chance to bond together. Parents and their children can spend some quality time in each other's presence and this activity gives parents an excellent opportunity to sit with their children and engage them in some useful conversations.
The bottom line is kids will certainly benefit from coloring. This may be a simple activity but it does provide a child an excellent opportunity to develop skills that they can use for the rest of their lives. Coloring books and sheets are perhaps the most important tools of education that you can give to preschool kids. The nice thing about coloring for kids is they love this activity because it sparks their imagination and provides them with an excellent means to express their inner thoughts and feelings.
So, be sure to give your child some drawing sheets of their most-loved cartoons and animals and even film stars. Your child will love spending many hours coloring their coloring book.