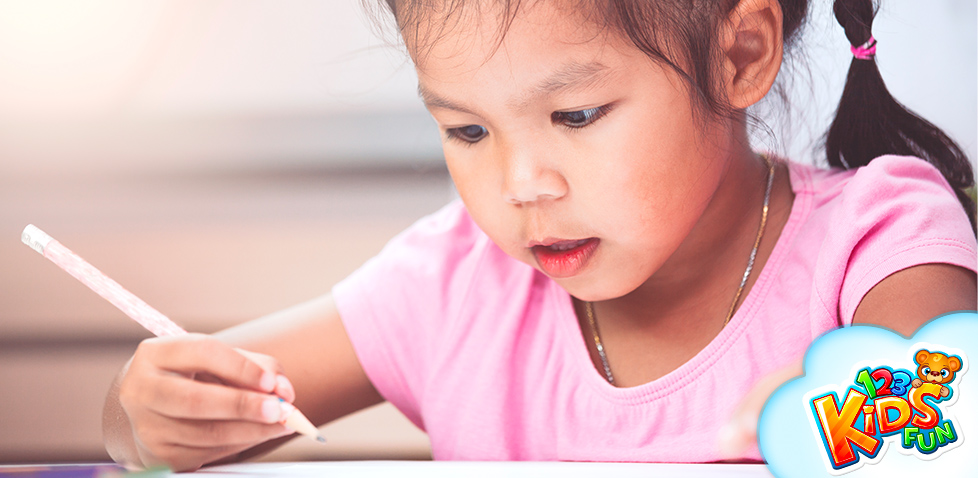 Today, writing is just as important as any other literate skill. Writing was invented from the desire by us humans to sometimes communicate with each other, without having to say a word. The desire for expression through writing is the reason why we find paintings on cave walls from our ancestors.
With the fast-changing world, your main focus as a parent is to make your kid literate. This is so that your kid can catch up with the times. Hence, it'll be much easier for him or her to blend in into today's society with ease. The best way to teach your kid to write is to develop in him or her the eagerness to want to know how to write. Being able to write is directly linked to reading. Hence, as you teach your child to read make sure he or she is learning how to write simultaneously. Writing covers a broad range of areas. Your child has to learn how to identify numbers and words. That means he or she has to know a certain number or letter by head and must be able to write it down on his or her own. This also means that your child has to be able to identify that same letter or number when they see it written in a book. Writing also involves handwriting. This simply means your child has to know how to shape letters and numbers appropriately in such a manner that it is easy to read. The following are some tips on how to teach your child to write effectively.
How to teach your child to write?
You can do this by having your kid play active games. You can also achieve this by having them do some very easy chores. The main goal is to develop a sense of grip and control in your kid's hands. For example, have your kid water the flowers in your garden. Or, play cutting games with your kid, where you cut off shapes and objects from paper. Allow your kid to play with balls often. Teach your kid how to throw and catch. Let your kid play with Play-Doh and make different fun objects together with your kid using the Play-Doh.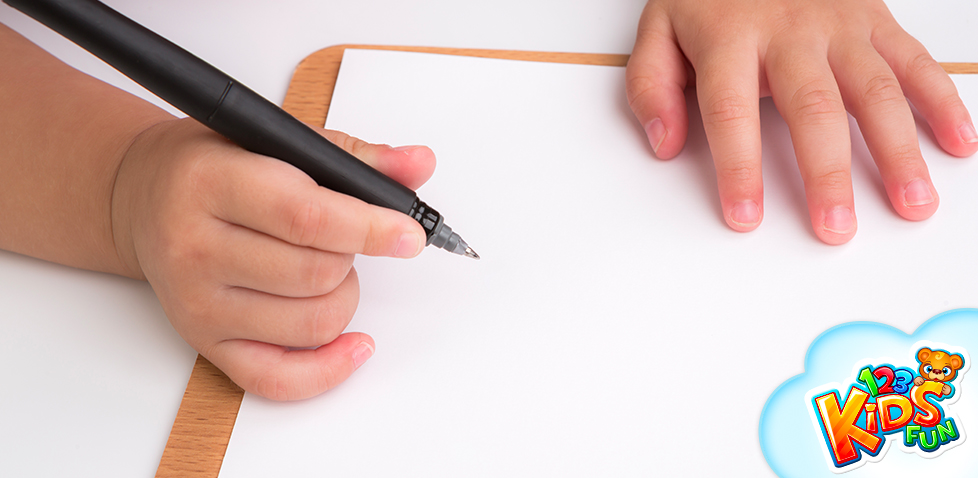 Expose your kids to writing material at a young age
So, how to teach your child to write? You can achieve this by often giving your kids crayons and plain paper to play with. Or, better still, make these a part of their toys. Let your kids color in coloring books and just have fun with the process. Do not be concerned about how messy their colorings or work can be during the first days. With practice, your kids will develop a sense of neatness and control. You can also improve their focus by coloring alongside them on your worksheet. The sooner you introduce writing stuff to your kid, the easier it will be for them to grasp the concept of writing as you teach them.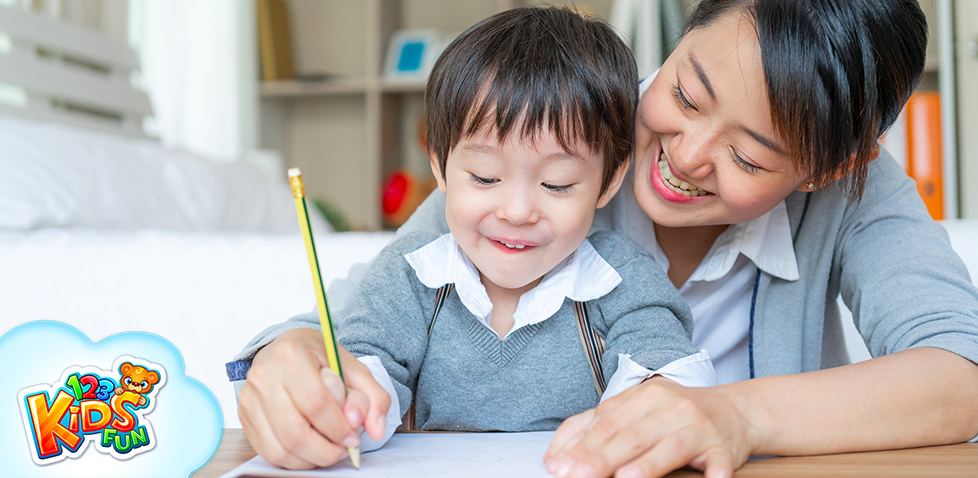 Start small and maintain the consistency
The easy way to master any skill is to start with the easier stuff. This, in turn, gives your child the confidence that they can tackle the more challenging things. The most common way to introduce writing to your child is by first teaching them how to write their name. This doesn't necessarily require a child to have a deeper understanding of words or numbers. Let your child learn how to write his or her name from a very young age. Let your child write his or her name before any writing exercise.
Before you even have to move on to words, let your child familiarize themselves with writing by letting them just write freely, preferably using colored writing utensils. This means that you can give your child writing tools to play with on their own from time to time. Teach your child the right way to hold a marker or a crayon. You can then move on to teaching your child things like patterns and shapes. Before introducing writing pencils, teach your child the right grip necessary for writing. Then, you can move on to letters and numbers. After that, you can move on to the more complicated stuff such as words.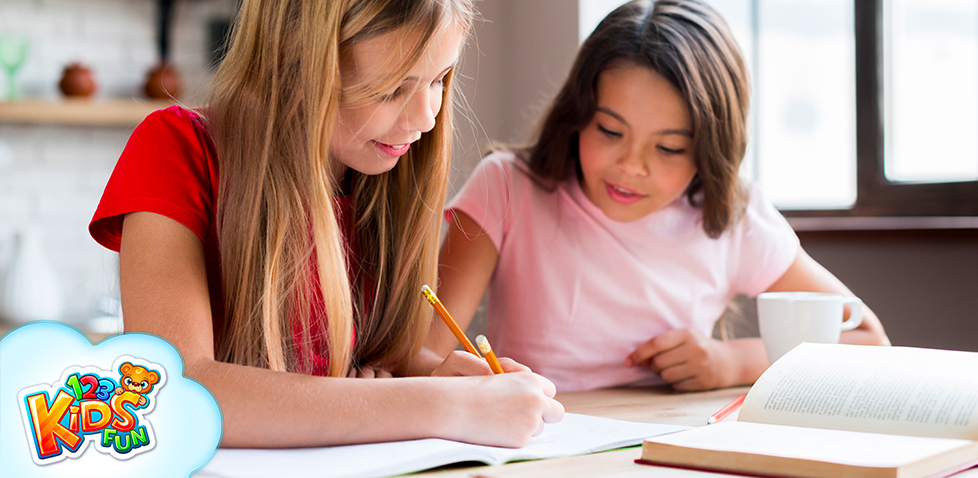 Let your kids master the skill of identifying things first
Make sure to fill your kid's toys with letters and numbers. You can also include, letter puzzles and magnets in your kid's toy kit. This is so that your kids can relate to them as they learn to write. Your kid has to know the letters or the numbers in order for them to write them down. Nonetheless, at first, you have to write something for your kids and allow them to copy. You can also achieve the ability to identify letters in your kids by reading with them storybooks regularly. Preferred books are the ones that involve pictures and a lot of colors. Hence, let your kid master the art of identifying things first before attempting to teach them how to write.


Make the process of writing fun by involving some fun games
For instance, you don't have to always make the process of writing obviously to your kids. How about you have fun with your kid whilst writing on the sand when you are out on the beach? Or, as you are baking in the kitchen, have fun with your child by writing and drawing on the cream, which you can spread in a plate or tray. Use water guns to write on the concrete with your child. Do activities such as cutting out shapes and letters from papers and coloring them. It is much easier for your child to master the art of writing whilst having fun with the process.
Learning through play
In conclusion, inspire the desire in your kids to learn by offering them rewards. For instance, you can make the reward an outing to grab an ice cream. Or, reward your kid with some good cookies after every success. Boost the confidence in your children by not condemning them for their mistakes. Instead, make them realize the major benefits of being able to write.