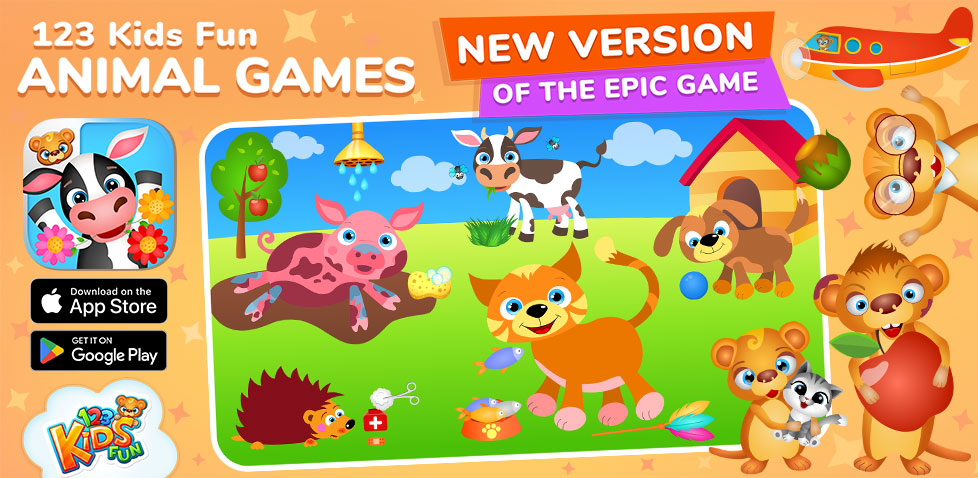 123 Kids Fun Animal Games – Peekaboo, Care, Baby Games.
Someone requires your immediate attention! Help the pig bathe, play with the dog, and feed the cat. 123 Kids Fun Animal Games is an entirely new version of the legendary educational game for Preschoolers.
Learn how to care for pets by playing this Preschool Learning Game! Your child will learn the names of many different animals while playing the Pet Care Game! In addition, the child learns fascinating facts about the lives of insects, domestic, farm, and forest animals. Feeding, treating, and caring for your virtual pets is the focus of 123 Kids Fun Animal Games.