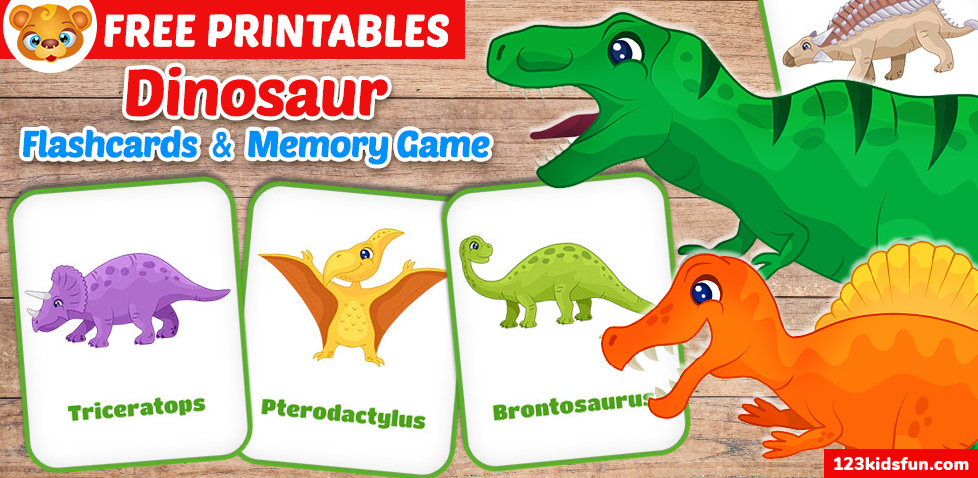 Is your child interested in dinosaurs? Our Free Printable Dinosaur Flashcards & Memory Game for Kids help them learn the names of Dinosaurs. Check how prehistoric dinosaurs looked like. This is great activity for children and preschoolers. Your child will develop their interests and at the same time train their memory.
Print the set twice, cut out all the cards and play the Free Printable Memory Game for Kids. If you're looking for Free Printable Dinosaur Flashcards for Kids, you've come to the right place, we've prepared for you a set of dinosaur cards.
On flashcards you will find dinosaurs such as: Pterodactylus, Brontosaurus, Tyrannosaurus, Triceratops, Kentrosaurus and more. Check if your child can recognize all species.