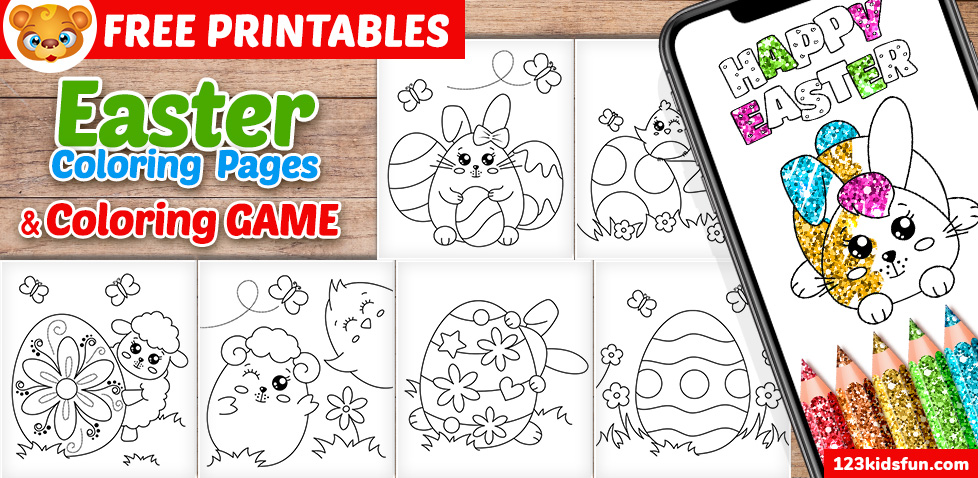 Print these Easter Coloring Pages for Kids for free. In the set of 12 pictures you will find, among others: Easter Eggs, Easter Bunny, Easter Chick, Easter Basket and Easter Lamb. 123 Kids Fun is preparing free Worksheets and Coloring Pages for Kids.
These Easter Coloring Pages are also available in
Coloring Games for Kids -Tash‪i
. Download this game and check what is waiting for you! Enjoy what is most important at Easter and spend a happy time with your closest family. Happy Easter!