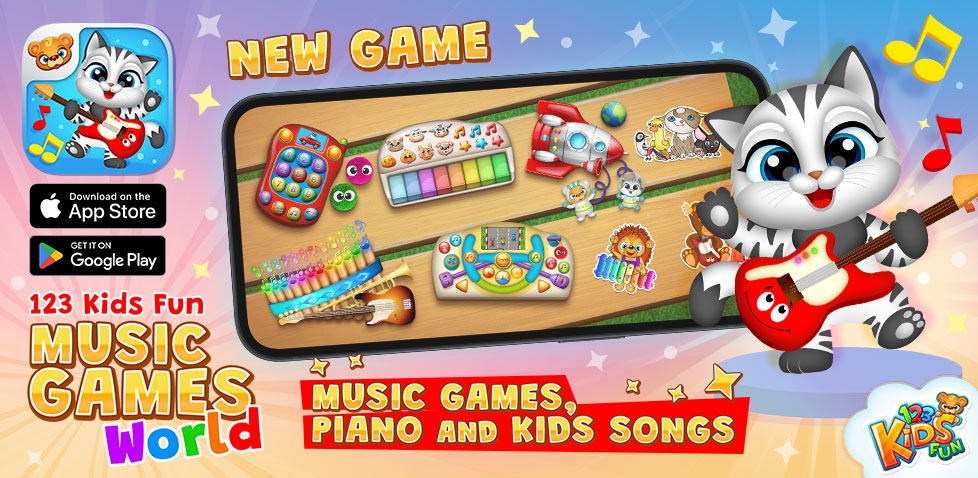 123 Kids Fun Music Games World – Music Games, Piano, Kids Songs.
Welcome to the colorful and entertaining world of musical games!
With 123 Kids Fun Music Games World, your child can explore the world of music and instruments while having a great time. Playing with sounds is an amazing way to engage your sense of hearing and explore animal sounds. With our sound activities for babies, your little ones can develop sound awareness. Featuring over 50+ musical instruments, 9 catchy songs, and 100+ sounds, this ultimate music game for kids is designed specifically for preschoolers and younger children.