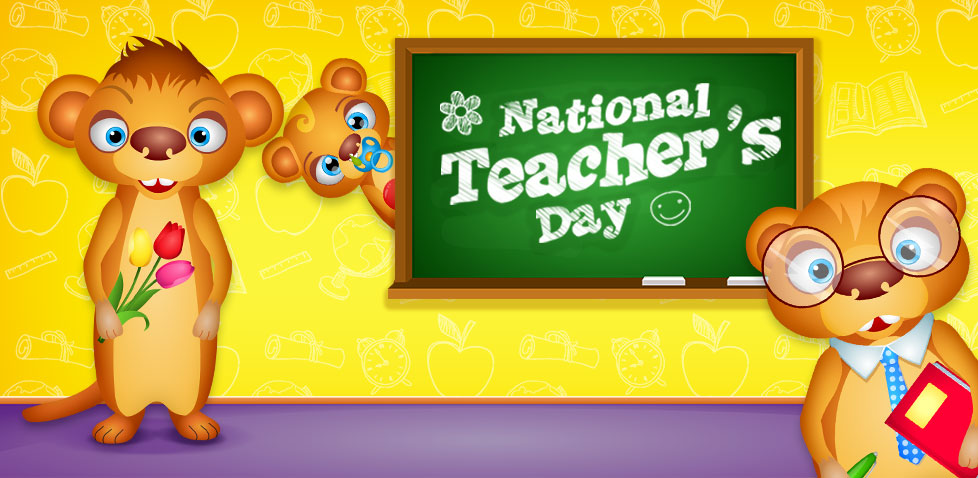 Teacher Appreciation Week
Teachers play a very important role in each society. That's why we hold them in high esteem. It is one of the oldest profession. It is very respected job. Teacher Appreciation Week is celebrated in the USA since 1985. 
Teachers in Preschool Education
Preschool teachers – teaching and upbringing students are one of many duties of preschool. It is very responsible job. They have to be patient at all times. We all know that sometimes it could be not that easy, taking care of children in preschool age requires a lot of attention. Additionally, youngsters ask a lot of questions. Preschool education obviously demand huge knowledge about children's interests. Vital aspect of bringing up children is watching and observe them all the time. That creates a sense of security, which determines the effectiveness of education and upbringing. We wish every teacher only extraordinary preschoolers. 
Elementary School
Good teacher can enthuse their students. Knowledge acquired in Elementary School has huge impact on the child's development. We believe that every teacher put a lot effort into fulfilling his mission. We obviously want to prop up them in educating our children. In detail, we want to help develop our child's passions. In that case effective contact with the child's teacher is very important. We respect teachers for devoting their free time to work with their students. 
We, parents, would like to thank you very much for that. Everybody knows that you want everything best for children. All parents as well as children should thank their teachers for everything on this special day – Teachers' Day. Moreover, we are proud that you teach and care for our children. We know that students' successes are the best gifts for you. We wish you all the best, motivation to work and noticeable effects! Have a nice day.