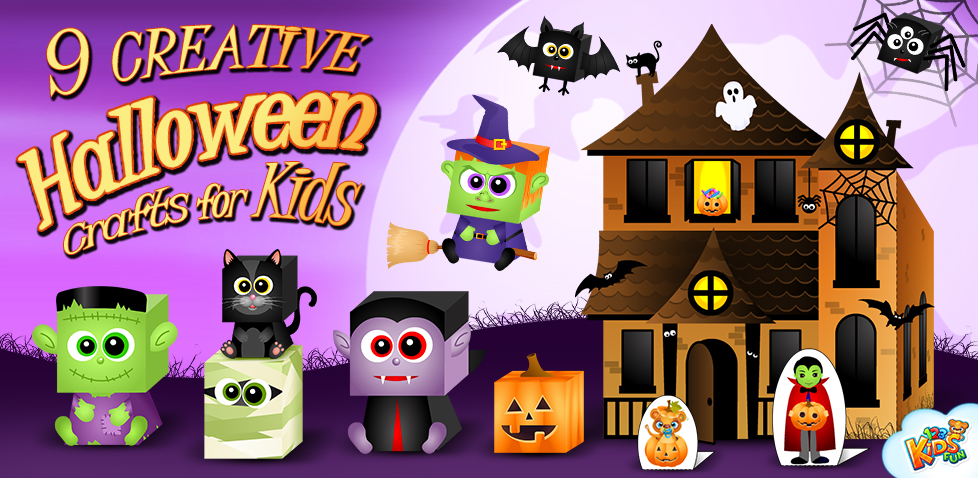 Pumpkin lanterns, handmade decorations, disguised children running with bags full of candies from door to door. This is how you can describe Halloween in short. But the most important things are definitely Halloween decorations – they make the atmosphere of this evening. We will show you some inspirations for Creative Halloween Crafts for Kids! These are easy-to-prepare decorations for children of all ages. These decorations are perfect to prepare in homeschool, preschool and kindergarten. Help your child develop the ability to create creative things. Make Halloween crafts for Kids together. Halloween is coming soon!
Build a Ghost – Creative Halloween Crafts for Kids
Print out all the elements and create your own ghost! You can choose from many items: eyes, noses, mouths and hats. All elements are black and white. Take your crayons, felt-tip pens, glitters, stickers and anything else that comes to your mind and create the most beautiful spirit! Creative Halloween Crafts for Kids is the best activity for homeschool and preschool children.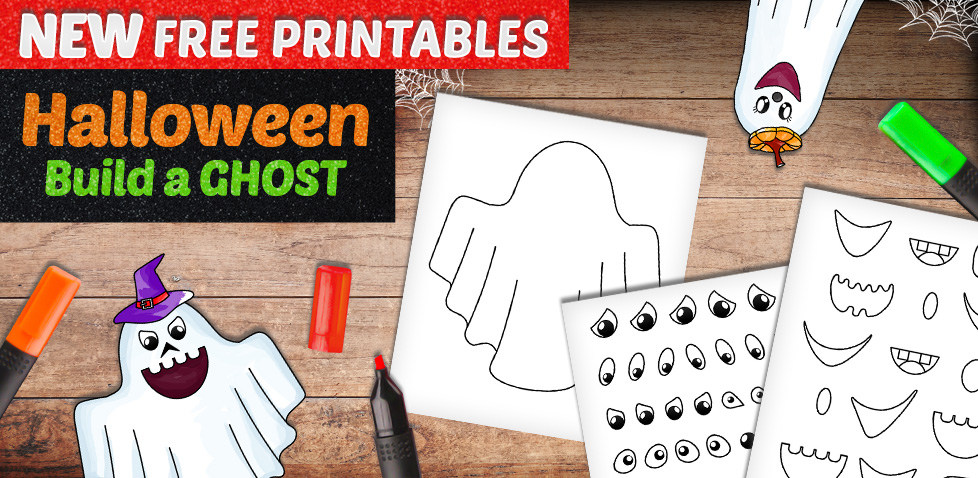 Halloween Bunting – Creative Halloween Crafts for Kids
Halloween Bunting is what makes you feel that Halloween is coming. Cut out all the flags and stick them to the string. It will take you very little time and the effect will be amazing. You can hang this Halloween Bunting in the living room or above the front door. Then everyone who comes to you will know that they will get something sweet from you.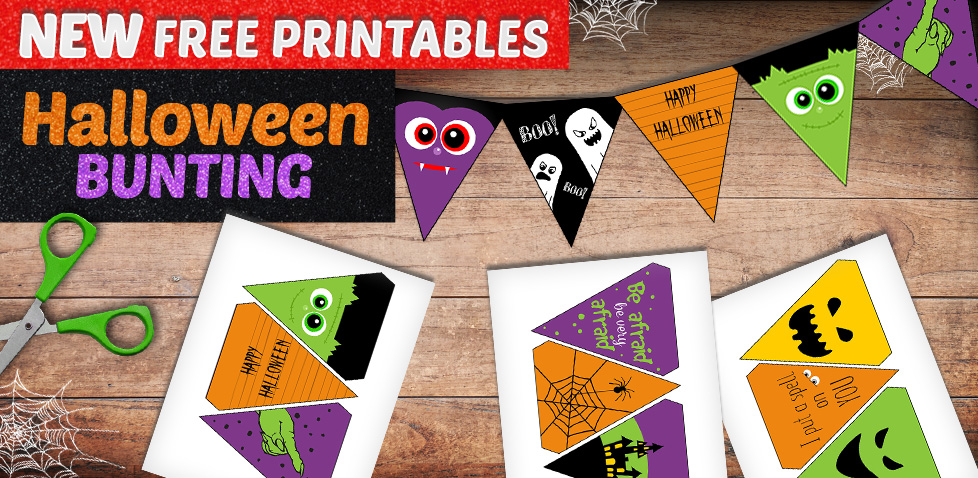 Halloween Coloring Mask
If you are going on a Halloween candy hunt, you need to remember to get your costume ready. You can dress up as witches, zombies, mummies, vampires, bats or something else that comes to your mind. We have prepared a Halloween Coloring Masks that will be a great addition to your costume. Choose one of the Halloween Coloring Masks, print and color it!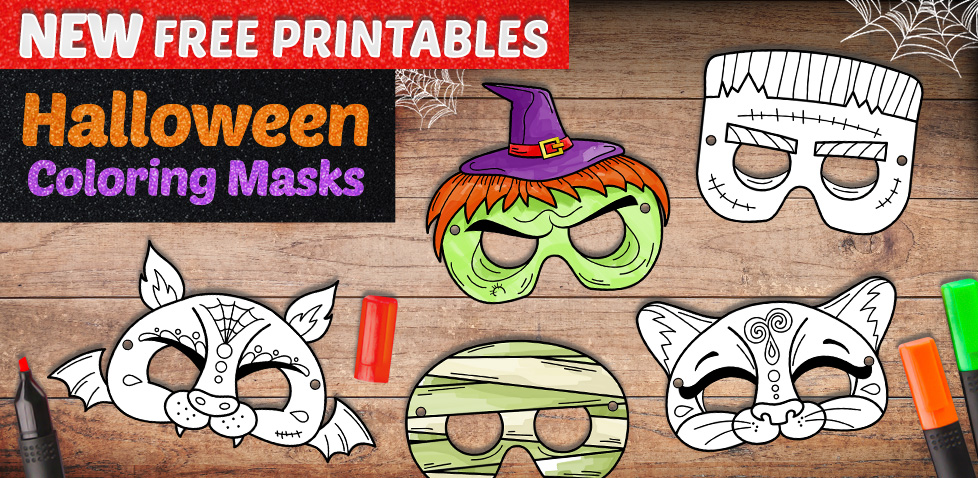 Halloween Memo Game
Double-print, stick on cardboard, cut and use as a Halloween Memo Game! It's the perfect activity for a Halloween-themed lesson or Halloween Party for Kids! Cover all pictures. Each person may only reveal two cards in his turn. Try to match them all in pairs. This task may seem easy, but you need to strain your memory and focus on the pictures. Or you can print more sets and do a pair competition. Try this fun game!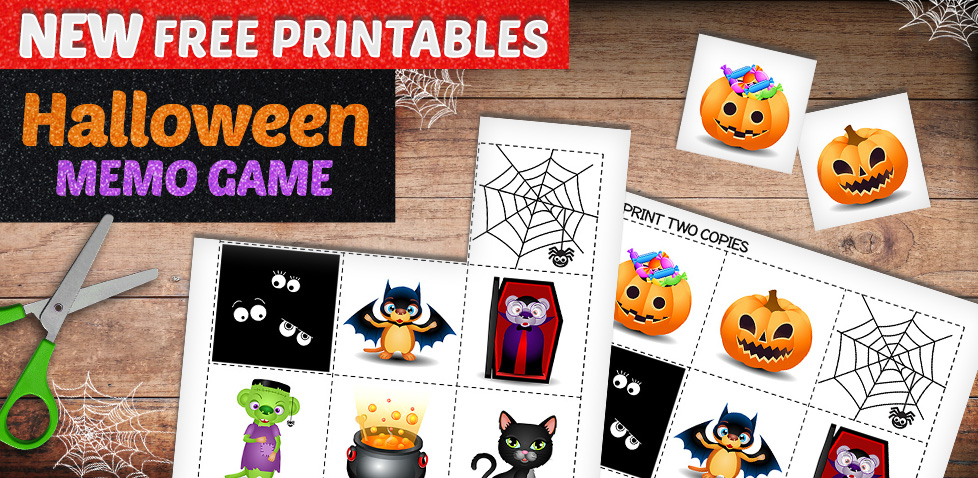 Halloween House
Print the parts, glue and put together the Halloween house! Try to arrange it as you like. Choose characters and stick in front of the house. Cut the house in the designated places and put the cut bats, ghosts, kittens and pumpkins there. You can put such a house next to your front door – the best Halloween decoration.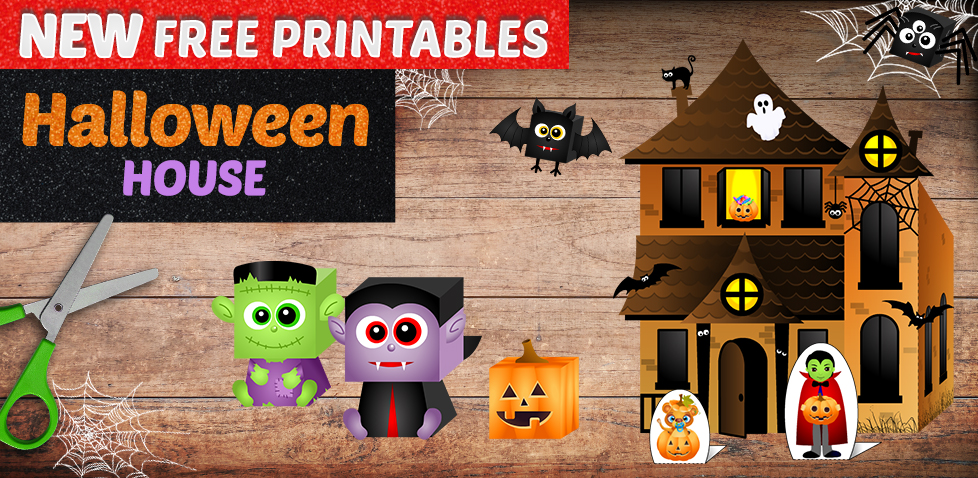 Spot the differences & Connect the Dots – Halloween
We have also prepared a Halloween Spot the Differences & Connect the Dots Worksheets for you. If you are a preschool, kindergarten or homeschool teacher, these printables are perfect for your kids.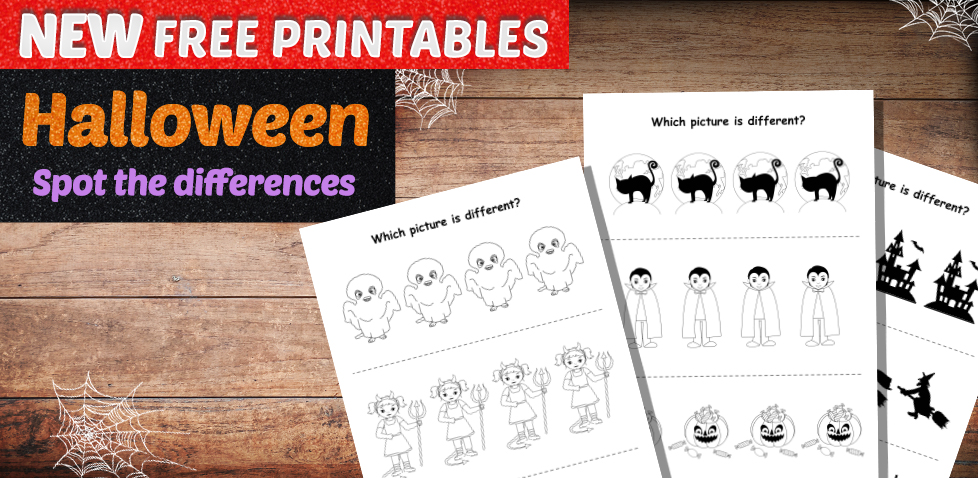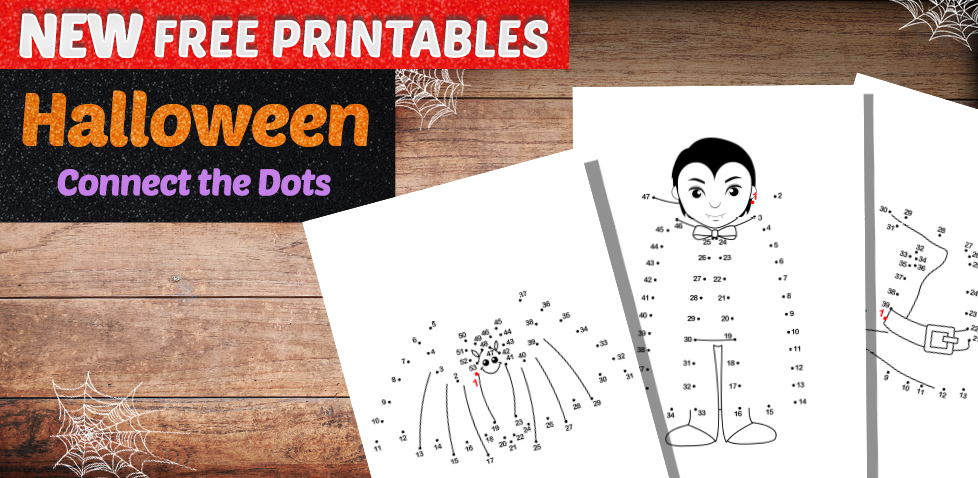 Halloween Party Pumpkin Masks
Pumpkin is the most important symbol of Halloween evening. Print and cut out Halloween Party Pumpkin Masks. You can print a ready mask or decorate it yourself. We have prepared for you two options of the same mask to choose from. All you need are scissors and an elastic band to attach to the mask.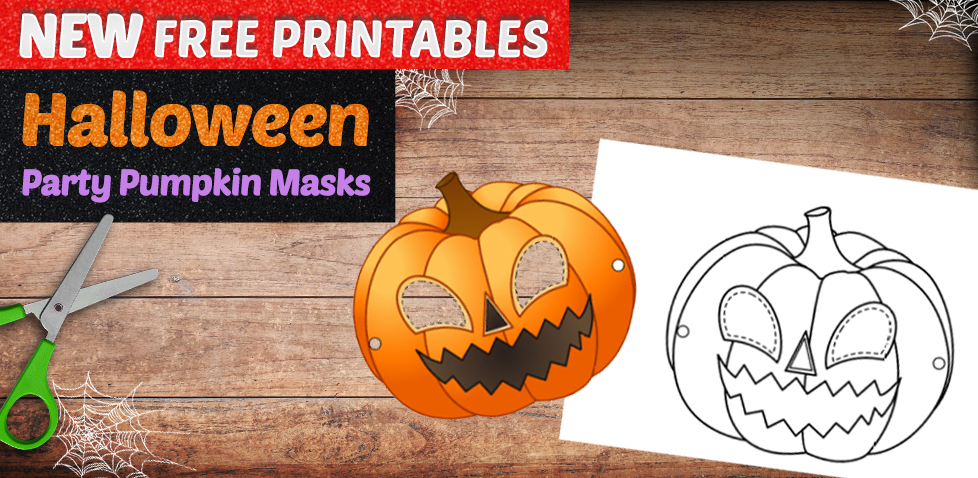 Halloween Door Hangers
Hang a door hanger, which will be a Halloween Decoration for your home. If you love Halloween, you will surely like such decorations. You can print a ready-made door hanger, or color it yourself. You can also use it as a Halloween bookmark!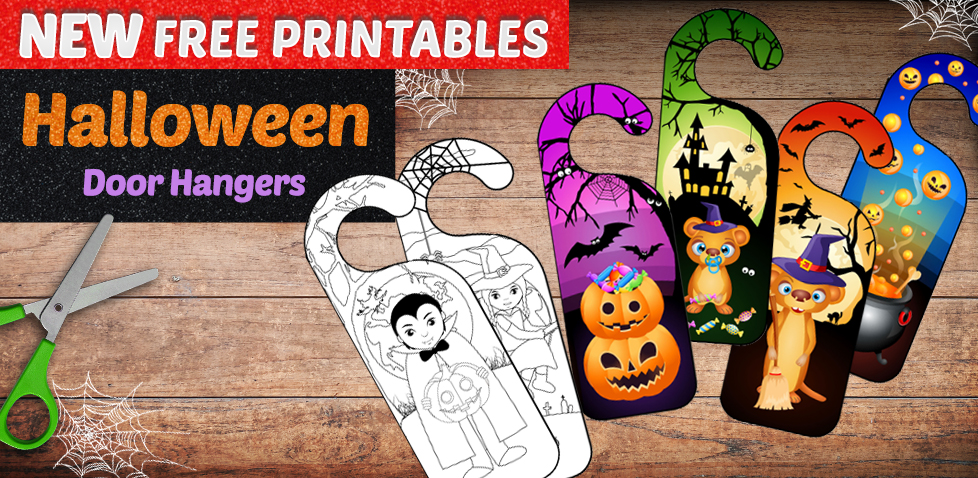 Tashi Hidden Objects Game
Tashi Hidden Object Games has a special Halloween board! If you like games this one is the best for October. Tashi Hidden Object Game is intended for children aged 2, 3, 4, 5 – great tool to develop children's perceptiveness.